2012 Jeep Compass: Car Seat Check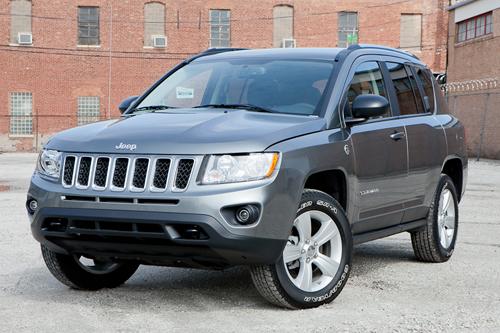 One of only two front-wheel-drive Jeeps, the
2012 Compass
is built on a car-based platform for a smoother ride and better fuel economy. This five-seat crossover keeps the characteristic Jeep styling, though.
For the Car Seat Check, we use a Graco SnugRide 30 rear-facing infant-safety seat, a Britax Roundabout convertible child-safety seat and Graco high-back TurboBooster seat.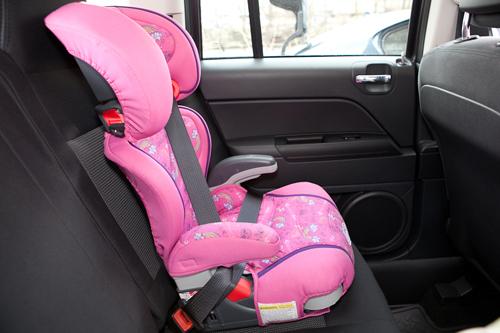 The front seats are adjusted to a comfortable position for a 6-foot driver and a 5-foot-8 passenger. The three child seats are installed in the second row. The booster seat sits behind the driver's seat, and the infant seat and convertible seats are installed behind the passenger seat. We also install the infant seat in the second row's middle seat with the booster and convertible in the outboard seats to see if three car seats will fit. If there's a third row, we install the booster seat and a forward-facing convertible.
Here's how the 2012 Jeep Compass did in Cars.com's Car Seat Check: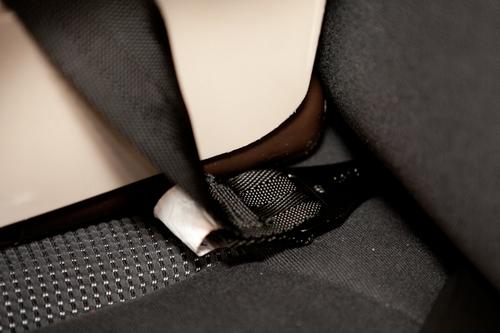 Latch system: Two sets of lower Latch anchors are found in the outboard seat. The anchors aren't visible, but there's enough clearance around the anchors to use them without any problems. There are three tether anchors midway down the second-row seatbacks. There's lots of room around the tether anchors, making them easy to use.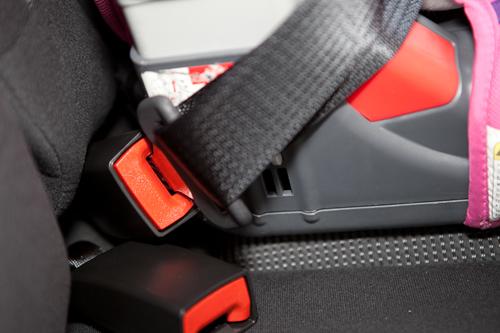 Booster seat: The back and bottom cushions are flat with no bolstering, making it easy to fit our high-back booster seat. The head restraints are fixed, but they didn't interfere with the booster. We did have problems with the seat belt buckles because they're floppy. In our test, the buckle fell behind the booster, which often leads to a frustrating dance of parents trying to scoot the child and booster seat over to access the buckle.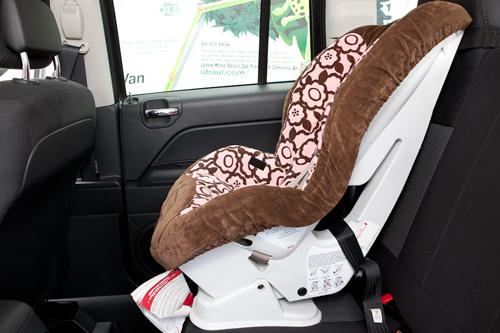 Convertible seat: The forward-facing convertible fit easily in the second row, which has reclining seats. For the rear-facing convertible, we had to move the front passenger seat forward less than an inch to create enough room for the child-safety seat.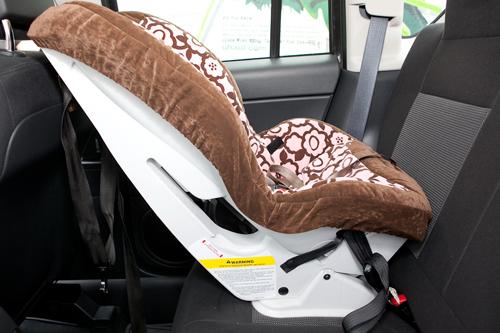 Infant-safety seat: We also had to move the front passenger seat forward when installing this rear-facing car seat. While our 5-foot-6 tester had plenty of legroom, taller passengers will find themselves wanting more.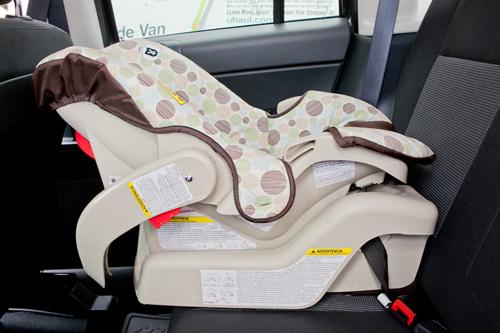 How many car seats fit in the second row? Two
Editor's note: For three car seats — infant-safety seat, convertible and booster seats — to fit in a car, our criterion is that a child sitting in the booster seat must be able to reach the seat belt buckle. Parents should also remember that they can use the Latch system or a seat belt to install a car seat.