Of GM's three large crossovers, the Chevy Traverse was the one most in need of a redesign. Actually, I thought it needed a redesign the first time I saw it.
More 2012 New York Auto Show Coverage
I wouldn't say it looks compelling now, but the 2013 model's exterior is a definite improvement, especially in back where the taillights were previously too small and oddly shaped.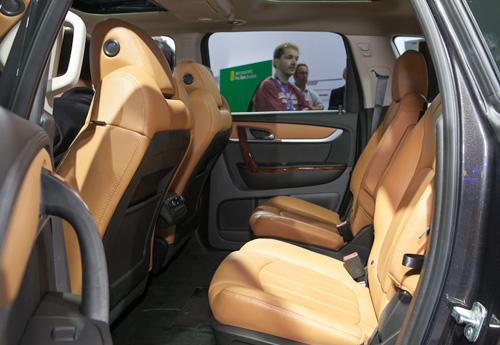 We at Cars.com are fans of the Traverse, which took second place in our
recent shootout
among large crossovers with three rows of seats. One of our chief complaints about it, though, was its interior. If the show car -- a top LTZ trim level -- is any indication, Chevy has stepped it way up. Soft-touch surfaces appear where you want them, such as on the window sills where you might rest your arm. I'm not keen on the wood-patterned trim, but that might be a matter of taste. The leather is nicely executed.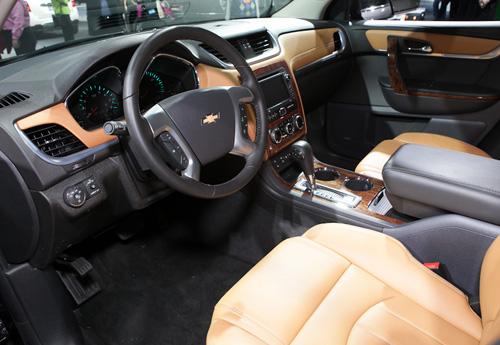 The 2012 model's stark center control panel is replaced by a classier array of controls and large ventilation control knobs with an exceptionally high-quality feel. The LTZ had a touch-screen with MyLink, but Chevrolet wisely retains dedicated buttons for the heated and cooled seats. But what's this? Touch-sensitive ribs around the screen instead of mechanical buttons? Arrrrrrrrrrrrrgh!