2013 Hyundai Santa Fe Sport: Up Close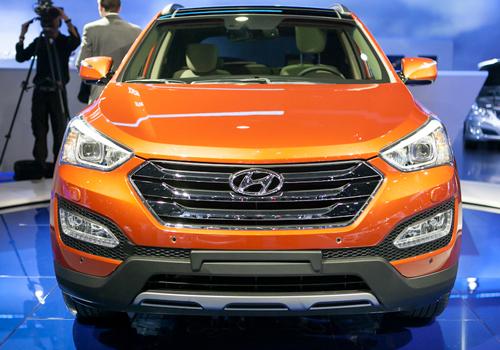 The Santa Fe Sport looks as if Hyundai took all of its recent introductions and created one collage of a midsize SUV. And wouldn't ya know, it works. Front styling features the tall, angular grille of the 2013 Genesis coupe while the rest of the SUV's exterior should look familiar to Tucson owners.
More 2012 New York Auto Show Coverage
The inside shows off a very predictable Hyundai interior. Again, that's not bad because Hyundai's newest interiors are stylish. Materials quality of the show car feels a touch more upscale than the Hyundai Sonata sedan, especially the upper dashboard materials. Also, its climate control dials have a solid feel that some of Hyundai's other interiors lack.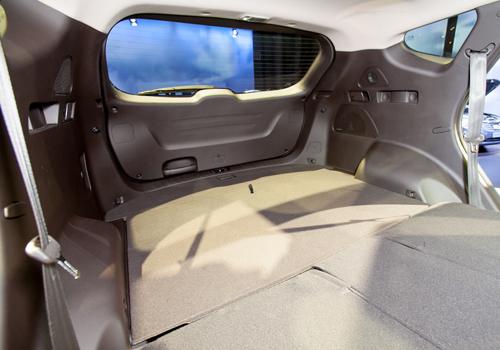 This Santa Fe Sport is ready for family duty with a large cargo area, second-row seat versatility and an available extended-wheelbase model with room for up to seven, simply called the Santa Fe (sans Sport). Sitting in the backseat of the Sport, my 6-foot-tall slender frame is far from grazing the roof even with the optional panoramic sunroof that cuts 1.7 inches of headroom from non-sunroof Santa Fe Sports. Both sections of the folding rear seat slide and recline individually, which is simple to do thanks to easily reachable handles and smooth operation.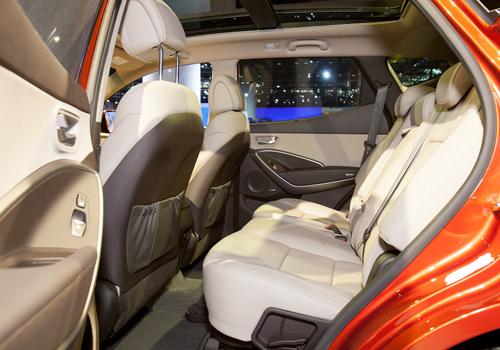 It has 39.4 inches of legroom in the second row, impressive when compared against other midsize SUVs like the Nissan Murano (36.3 inches), Ford Edge (39.6 inches) and Toyota Highlander (38.3 inches). However, specifications are sometimes misleading, and I didn't find the Santa Fe Sport's legroom especially roomy compared with the Edge, even with the rear seat all the way back.
Second-row legroom in the longer Santa Fe is the same as the Santa Fe Sport, but with more room for a third row. The big Santa Fe was unavailable for us to poke around in on the show floor, though it looks more proportional than the little Santa Fe; the extra length complements the tall front and rear proportions of the Sport.