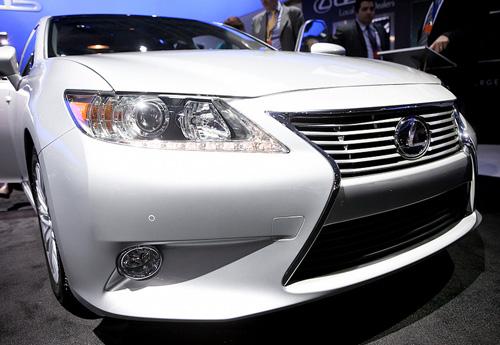 The Lexus ES 350 doesn't get much respect. It's never been snazzy looking, and it's the only Lexus car that's based directly on a Toyota, specifically the Camry. But the ES doesn't need respect because it gets something more valuable: lots and lots of buyers. The 2013 can only improve its success.
More 2012 New York Auto Show Coverage
The new Lexus hourglass grille, which the company curiously terms a spindle, looks good on this car — proving it's versatile enough for less aggressive applications. Even with the new front end, the ES isn't going to set anyone's heart ablaze, but both the gas-powered ES 350 and its new ES 300h hybrid version are classy, tidy packages from every angle.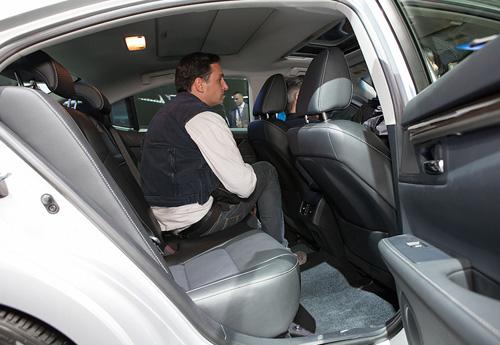 The newly redesigned 2012 Camry's top trim levels overlap the current ES in cabin quality, but I think the upgraded 2013's interior will help justify the luxury model's higher price. As in the Camry, the backseat is roomy — and felt all the more so because I just tried out the backseat of Chevrolet's new 2014 Impala, ostensibly a full-size car.
To buyers, quality isn't just about the materials inside a car; it's about how easy and pleasant the car is to use. Thankfully, Lexus hasn't fallen into the trap that's ensnared many other brands: the trap of "capacitive" touch-sensitive panels in lieu of real buttons.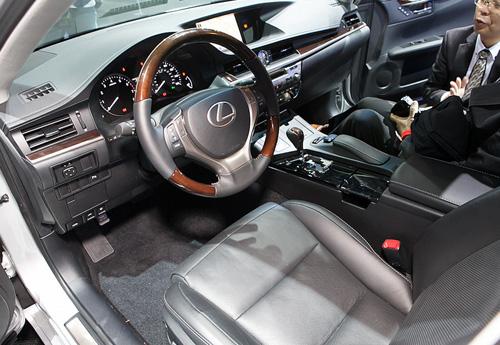 Sadly, the mouse-like Remote Touch Interface isn't as wise a decision. If I remember correctly, the first iteration of this controller had exactly one fan on the Cars.com staff: me. But in this car and the newly introduced GS, Lexus replaced the pivoting joystick-like pad with a sliding version. And with this, they've lost me, too.