2013 Lincoln MKZ: Up Close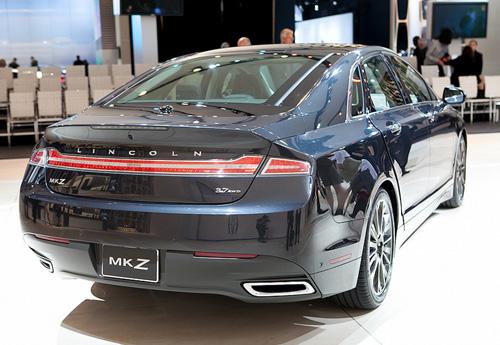 Most concept cars lose their show-worthy features in the translation to a production model. Lincoln's 2013 MKZ is not one of those cars. It's nearly identical to the concept we saw at the 2012 Detroit auto show in January.
More 2012 New York Auto Show Coverage
Lincoln is shooting for full luxury status with the MKZ's recent redesign, and features carried over from the concept will help buyers take notice. These are most evident in back, where stylish LED taillights run the width of the rear and exhaust outlets with classy-looking bezels accent the bumper.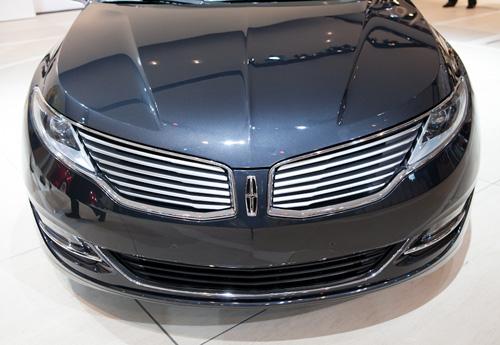 From the back, MKZ looks luxurious, but I'm not sold on the front, especially this interpretation of Lincoln's split-wing grille. Another feature in the concept that will make it to production is a push-button gear selector.
I was leery of a push-button gear selector from the company that makes MyFord Touch and MyLincoln Touch, since gear selection is an important step to get right the first time. The buttons, located on the driver's side of the center dashboard, look to be traditional types that depress into the panel. We'll have to report back once we get behind the wheel because we weren't allowed to sit in the MKZ on the show floor or touch anything inside.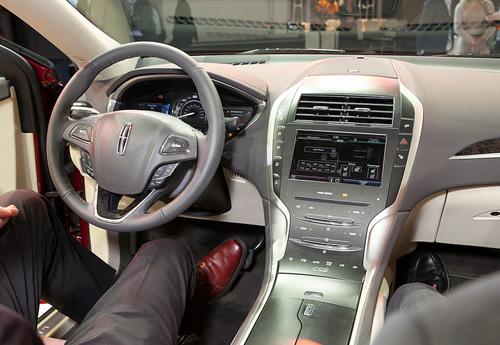 Having the gear selector up top instead of on the center console gave Lincoln the freedom to create multiple layers of storage between the driver and front passenger. Look into the driver's compartment, and you can see all the way through the console to the passenger side. More storage space is always welcome considering the large number of mobile devices everyone carries, especially the tech-savvy buyers Lincoln is targeting.