2013 Smart ForTwo at the 2012 New York Auto Show

Competes with: Scion iQ, Chevy Spark, Mini Cooper
Looks like: New wrappings around the same small box
Drivetrain: 70 hp, three-cylinder engine with automated-manual transmission
Hits dealerships: May 2012
Smart debuted the ForTwo in the U.S. to great fanfare. That was before anyone drove the tiny city runabout, though. We infamously called it the worst car of the 2000s.
More 2012 New York Auto Show Coverage
Smart has announced a redesigned model for 2013 that will go on sale this summer. It gets some exterior updates — you tell us the difference — and the interior materials are improved, but the car remains virtually the same underneath. That means we likely won't be recommending this one, either.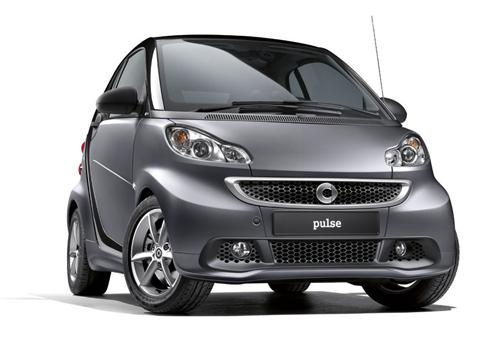 It's not necessarily the 70-horsepower three-cylinder engine — which remains for 2013 — that is our biggest gripe. It's the automated-manual transmission, which we've found to lurch instead of actually shift. The car's proportions also lead it to feel tipsy, and indeed the ForTwo has a worse rollover rating than a Ford Explorer.
The ForTwo is tiny for sure, but its gas mileage of 34 /38 mpg city/highway is relatively unchanged from when the car debuted. And with a Hyundai Accent getting 40 mpg highway — along with a cadre of other thrifty options — the ForTwo doesn't seem so smart. Sorry, they just make it too easy.