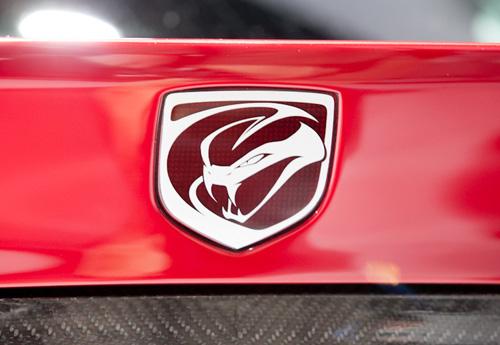 A bright red SRT Viper made its debut to earsplitting techno music today in what was one of the loudest press conferences I've ever attended. A chipper Ralph Gilles, SRT's chief, said SRT parent Chrysler designed the Viper amid nearly 20 other cars at the time, but it wasn't hard to find hand-raisers for the Viper.
More 2012 New York Auto Show Coverage
And sculpt they did, sort of. The car's long-snout profile instantly says Viper, but all elements have been overhauled. The taillights recall the Maserati GranTurismo, while the headlights have LEDs framing the outer edges. Opening behind the front fenders, heat extractors give the entire hood an oversized, wraparound shape – another Viper tradition.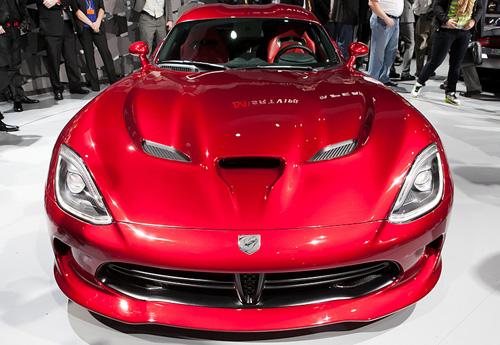 Side pipes peek out from under the front doors. It's another Viper cue, but in Vipers of yore, the exhaust channels would roast your thighs when getting in and out. Ryan Nagode, who oversees interiors on the Ram and SRT variants, owns a 1996 Viper. I asked if the 2013 would cook your legs like the one before: "No, we've done good on that," he said.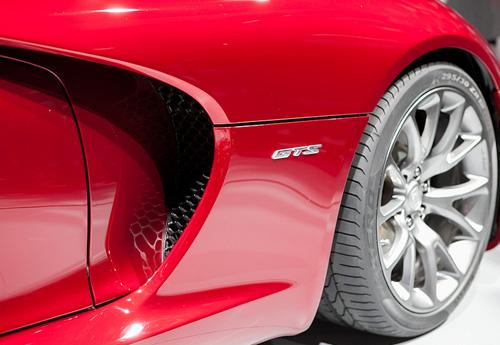 The car remained shut during the media scrum, but cabin materials inside looked good. Nagode said thinner seats offer a better adjustment range, and their lower position clears enough headroom for drivers to wear helmets.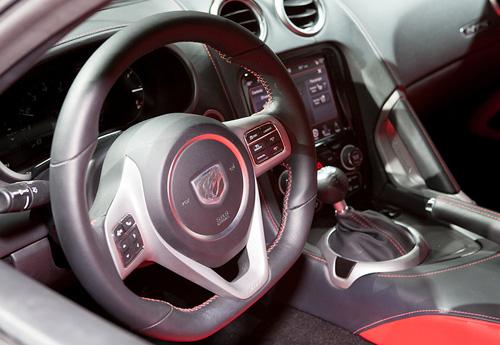 Chrysler will offer two versions of the Viper: a base model and an upscale Viper GTS. The base car represents what Gilles called a "back-to-basics" approach to the Viper, a car that came in the early 1990s with snap-on vinyl windows instead of real glass. Rest assured the new one will have glass windows, not to mention an upholstery-wrapped dashboard and an 8.4-inch dashboard touch-screen. There's real leather in the Viper GTS, which adds power seats, leather seating upholstery, an adjustable suspension and more. A GTS Premium Package adds upgraded leather to the dash and doors, among other things.
The Viper isn't turning into a grand-touring car, mind you. Case in point: You can't get an automatic. In an age where clutch pedals are fast going the way of Rick Santorum supporters, Chrysler deserves a salute.