2013 Toyota Avalon: Up Close
The Toyota Camry was redesigned last year, so it makes sense that the Avalon would soon follow, as it's based on a stretched Camry platform. Toyota keeps telling us how beautiful the 2013 Avalon is, which is always a questionable move. Shouldn't the car speak for itself?
More 2012 New York Auto Show Coverage
It is, in fact, a nice-looking sedan, but I suspect many people will follow that sentiment with "for a Toyota." I'm not sure the large lower grille works with the small upper one. It looks a little like the inverse of the new 2013 Ford Fusion's grille, with a hint of Hyundai Elantra.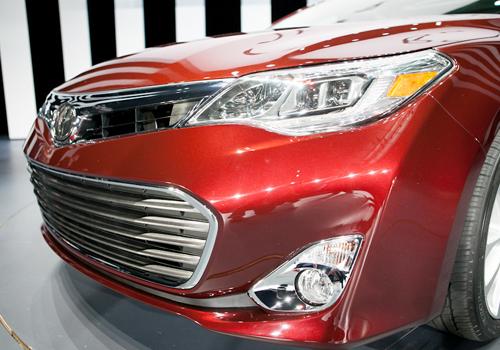 The squared-off projector-beam-headlight lenses are a nice touch at a time when it seems everything's been done.
With electroluminescent screens and a leather-clad dashboard, the interior is sharp, easily passable as an older Lexus ... or maybe even a current one. Toyota says the Avalon is now technically a midsize rather than full-size car, but because the difference is in the tumblehome — that's how tightly the windows sweep inward as they approach the roof — it didn't feel much different to me. Perhaps three passengers abreast in the backseat would disagree.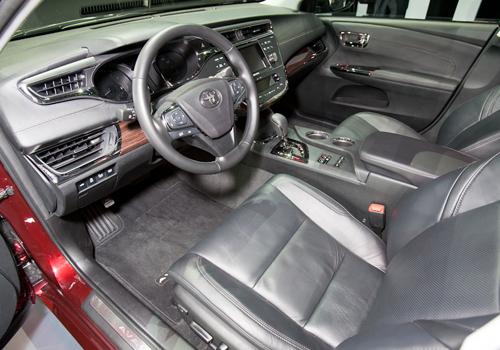 Though the Avalon show car still has a trusty touch-screen, I was crestfallen to see it surrounded by a capacitive panel rather than proper independent buttons. This marks the first appearance I've seen of this "advancement" in a Toyota, suggesting that yet another automaker has fallen into this trap.
Fans of the current Avalon's reclining rear seats will be disappointed to hear that they don't do that anymore. Even worse, they don't fold forward to extend the trunk space. The trunk is larger than in the 2012, but once the reclining function is gone, I'd sure like to have the versatility of a folding backseat. Now you get neither.