Acura RLX Concept: Up Close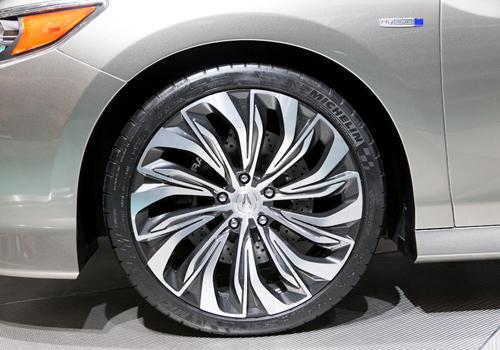 Acura's parent company, Honda, will debut a production RLX in early 2013, but American Honda President Tetsuo Iwamura said the RLX Concept is a "strong indication" of the automaker's next flagship. The concept packs a lot of technology and a mouthful of an all-wheel-drive acronym, but its styling feels derivative.
More 2012 New York Auto Show Coverage
The nose is an amalgamation of the existing RL and TL, and the tail recalls the current Toyota Avalon. The only radical shift is in the garish chrome wheels, which probably won't see the light of production. That's probably for the better.
Inside, stitched upholstery ensconces the dash and doors — a trend Honda and Acura long resisted even as competitors all the way down to the Dodge Dart have embraced it. Honda's AcuraLink system will provide feeds to internet radio applications Aha and Pandora, along with Twitter, Facebook and search engine Bing. The concept car at the auto show was closed, but spokesman Gary Robinson said interior volume is far bigger than the smallish RL. It's on par with Lexus' flagship LS, in fact.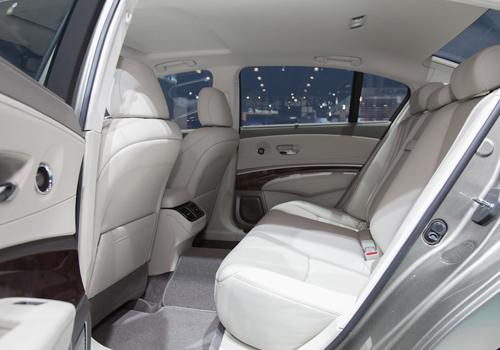 The backseat looks large, but there's a big floor hump crowding foot space. It's odd, given the RLX lacks a driveshaft that commonly requires large floor humps. The hybrid drivetrain's 3.5-liter V-6 with direct injection and 30-kilowatt motor drive the front wheels, while optional all-wheel drive assigns a 20-kW motor to each rear wheel, sitting under the floor where a rear differential would have gone. Combined system output will be around 310 horsepower in front-drive cars, while the all-wheel-drive RLX will make north of 370 hp. With the latter setup, Acura expects 30 mpg in combined city/highway EPA ratings. Front-drive cars will get a bit less.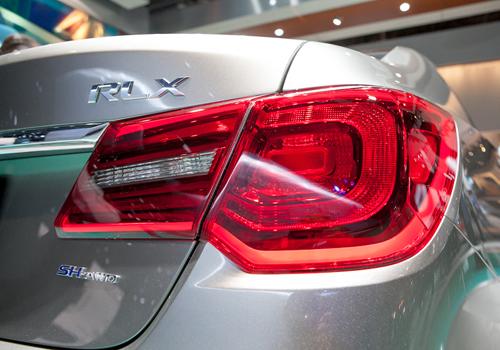 The all-wheel-drive system sounds cool: During corners, it powers the outside rear wheel and slows the inner one, using the friction to recharge a lithium-ion battery. Robinson says that while Acura's existing system, dubbed Super-Handling All-Wheel Drive, routes more power to the outer wheels as you accelerate through a turn, the new system works in all cornering situations.
Of course, Acura had to give it a new name: Sport-Hybrid, Super-Handling All-Wheel Drive. As in SH-SH-AWD – an acronym that will have people thinking you're stuttering or they're talking too loud. It's as obtuse as Infiniti's ATTESA E-TS, which incidentally stands for its all-wheel-drive system.