Daily News Briefs: April 13, 2012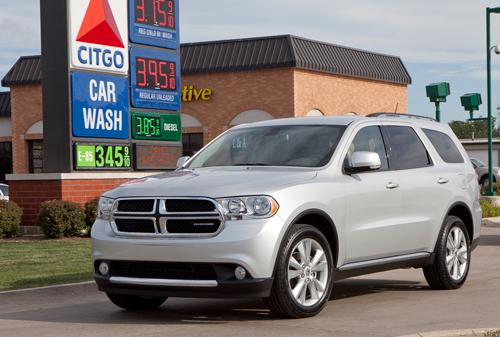 Your Friday the 13th edition of what's going on in the automotive world is here:
The national average price for a gallon of regular unleaded gas has dropped slightly to $3.90 from last week's $3.93, but some areas are getting much greater relief. The Midwest was hit with some of the highest prices in the country earlier this year and it's now seeing the biggest price declines. The state averages for Michigan, Indiana, Illinois and Ohio dropped 18, 14, 12 and 9 cents, respectively, in the past week, according to AAA. Analysts point to better refinery utilization and a stabilizing global environment for the big drops. My local gas station in suburban Chicago dropped its regular unleaded prices from $4.59 three weeks ago to $4.29 this morning.
Hyundai dealers need more cars on lots, so the company plans to reduce fleet sales to rental car companies and other organizations from 10% to 5%. Typically, having in-demand cars is a good thing, but Hyundai has just 25 days of supply versus an industry average of 55 days. That means customers have fewer choices at dealerships and likely won't get a deal on the ones they find.
Using natural disasters for car names seems like an odd tactic, and GM has slowly phased out the model names. Gone are the GMC Typhoon and Syclone (sic), and today, the company announced it would stop production on the Chevy Avalanche. We'll have more on that model's swan song later this morning.
The National Highway Traffic Safety Administration is proposing a rule that would make brake override systems mandatory equipment in vehicles. The decision stems from the issues Toyota and Lexus vehicles encountered involving unintended acceleration. Most new vehicles are already equipped with brake override systems, so the rule likely would not impact car prices like NHTSA's proposed rule requiring backup cameras in vehicles.