Daily News Briefs: April 23, 2012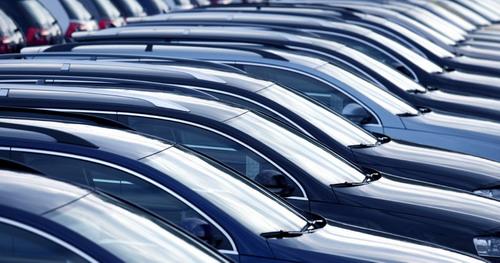 Here's what we have our eye on today:
Total new-car discounts fell sharply in April as incentives from automakers and dealers combined for 15% off the average new-car MSRP, according to last week's Retail Automotive Summary from CNW Marketing Research. That's down from 16.3% in March, but it's ahead of April 2011's 13%. As automakers looked to revive sales, discounts in the first three months of 2012 outpaced year-ago levels by 2.4% to 2.8%. The difference shrank to 1.9% in April, while MSRPs rose. The net result? Transaction prices — what buyers pay after discounts — are up 5.6% compared with year-ago levels.
Car shoppers might find higher prices more palatable if household incomes matched the rise, but the average income for car buyers fell 1.1% between January and March, CNW reports. Factor in rising transaction prices, and the average new-car buyer earns just 1.97 times the cost of his or her car in annual salary. It's the first time that number has fallen below the benchmark 2.0 ratio in well over a year, CNW says, and it reflects a decline in auto affordability.
Sales for hybrids and plug-in vehicles rose 44% in the first quarter of 2012, but they still make up just 3.3% of the overall market, Automotive News reports. Hybrids still account for the lion's share of that slice — 3.1% of the market, or about 94% of those sales — with plug-in vehicles like the electric Nissan Leaf and gas-supported Chevrolet Volt comprising the remaining fraction. But Automotive News notes that the percentage is still better than it was during gas price spikes in 2008 and 2011. Neither period saw hybrids and plug-ins crack 2.2%.
Analysts predicted two weeks ago that prices for used small cars could peak soon. Now they expect all used-cars prices to peak sometime in May or June, falling back to January levels by the end of the year, Automotive News reports. Inventory shortages spawned by four years of depressed new-car sales drove used-car prices to record highs last May. Tom Webb, an economist for Mannheim Consulting, told Automotive News "it wouldn't take much" to hit that record again.
Chevrolet's global sales rose 6.5% in the first quarter, and the Chevrolet Cruze is the brand's best-selling car worldwide, The Detroit News reports. One in three Cruzes went to a buyer in China, who averaged just 32 years old. The country was Chevrolet's third-largest market in 2011, but it's the largest market for Chevrolet parent General Motors.