Ferrari Plans Hybrid Powertrain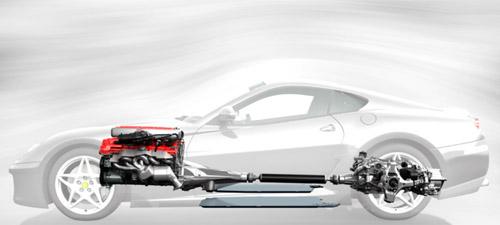 At the Beijing Auto Show, Ferrari announced that it plans to offer a hybrid powertrain in 2013. The exotic-car manufacturer showed off its gas/electric HY-KERS concept at the show and confirmed that the technology will be available in its yet-to-be-named Enzo replacement.
The concept's powertrain couples a 12-cylinder engine with two electric motors. The first is paired with the engine and a dual-clutch transmission; the second powers the auxiliary systems. A regenerative braking system helps capture and reuse the kinetic energy lost during braking. Samsung Electronics in South Korea will provide Ferrari's lithium-ion battery cells.

Ferrari says the hybrid will cut fuel consumption and carbon-dioxide emissions on the combined European cycle by 40%.

"The objective of this configuration is to create a sports car that, thanks to the integration with the electric motors, increases power while at the same time reducing emissions." Ferrari said in a statement.

At the auto show, the automaker revealed that the project is no longer in its experimental phase and will be developed for production during the next several months.

Ferrari will launch first hybrid in 2013 (AutoWeek)