2014 Chevrolet Impala: Up Close
The Chevrolet Impala's most recent redesign came sometime between the cooling of the Earth's crust and the Industrial Revolution. That might be an exaggeration, but it's been a long, long time.
More 2012 New York Auto Show Coverage
Sometimes cars look better in person than in photos, but I liked the Impala more in its first teaser photo. It's certainly not a bad-looking full-size sedan, and it looks more contemporary than the current model, but it's pointless to compare it to a fossil best known among rental-car drivers.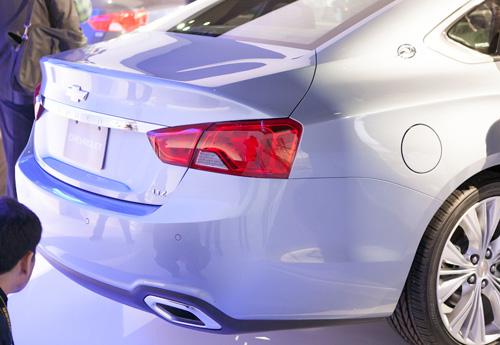 The front end reflects a mild Camaro influence, and the effect looks better here than on the awkward rear end of the new Malibu midsize sedan. The Impala's rear end is actually quite well designed, though the rear overhang is a bit long, as it is on the Cadillac XTS, which shares this car's platform.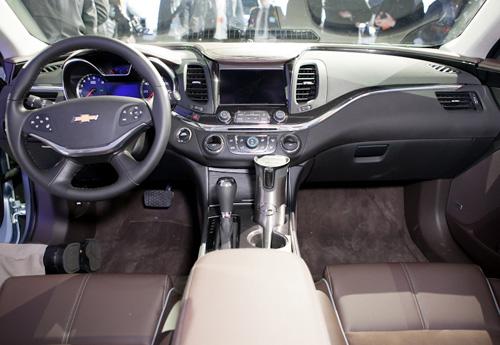 If there was any doubt, the interior proves that the Impala has finally been dragged into the 21st century. Both show cars were loaded LTZ trim levels appointed with rich, contrast-stitched leather. Thankfully, the dashboard's center control panel is well laid out and free of touch-sensitive buttons, but it appears to rely heavily on the touch-screen for some controls.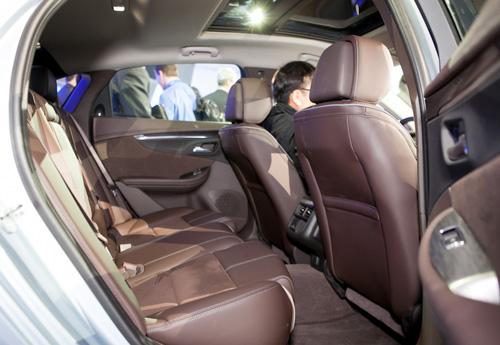 Frankly, I expected more from the backseat. For a car this size, the headroom seems low. At 6 feet tall, I was OK, but it was close. At first blush, the legroom seemed decent because my knees were clear of the front seat's backrest, but the floor is exceptionally high, leading to raised knees. This has become all too common across the market -- even where you least expect it, as in a full-size sedan.