AAA Projects Rise in Memorial Day Travel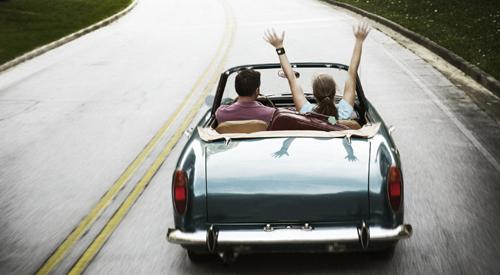 Going somewhere Memorial Day weekend? AAA projects that 34.8 million Americans plan to travel 50 miles or more during the holiday weekend (Thursday, May 24, to Monday, May 28). That's 1.2% more travelers compared with last year.
Of those 34.8 million people, AAA reports that about 30.7 million of them will drive to their weekend destination, up from 30.3 million people who drove last year.
According to a AAA survey, the rising cost of gas isn't a huge factor. The group found that 53% of people said rising gas prices would not affect their travel plans.
Americans are planning to take shorter trips this year, however. Of the remaining 47% of travelers who said gas prices would affect their plans, 9% said they will take a shorter trip, 4% said they will use an alternative mode of transportation, and 34% will try to save money in other ways during the trip.
"The overall domestic economic picture continues to improve slightly; however, American consumers faced a new challenge this year as steadily increasing gas prices throughout the spring significantly squeezed many household budgets. Americans will still travel during the Memorial Day holiday weekend, but many will compensate for reduced travel budgets by staying closer to home and cutting entertainment dollars," Brad Roeber, AAA Chicago regional president, said in a statement.
Tell us: Will the cost of gas impact your holiday weekend plans this year?
Related
AAA: 2011 Memorial Day Driving Will Drop Slightly
Avoid Family-Travel Mishaps with AAA's Tips
More Automotive News on Cars.com