Buy a Scion iQ, Get a PlayStation Vita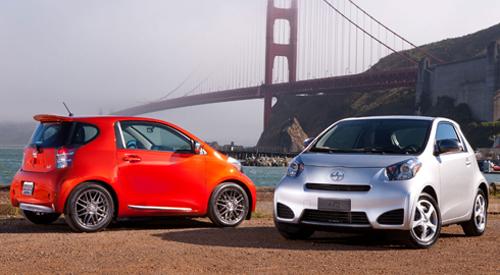 It's no secret that Scion is after the youth market with its tiny, new
iQ
subcompact; now the automaker is adding a unique incentive to make it even more appealing that crowd. Customers who buy a 2012 iQ from May 1 through July 31, 2012 will get a PlayStation Vita portable entertainment system.
The PlayStation Vita has a high-definition touch-screen, dual analog sticks, front touch-screen and rear touch pad, two cameras and a built-in microphone. The Vita "provides an unmatched portable gaming experience," Toyota said in a statement.
At 120.1 inches long, the iQ is Scion's smallest car and went on sale late last year with a base price of $15,265. Sales are off to a tepid start, but the iQ is gathering steam. Scion only sold 248 units in December 2011, its first month on sale. Sales figures climbed to 1,285 units in March, however.