Daily News Briefs: May 11, 2012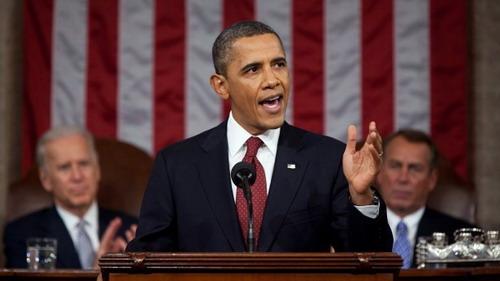 The Detroit News reports
President
Barack Obama
has joined Democrats in
taking issue
with GOP presidential candidate Mitt Romney's claim that he deserves credit for the resurgence of GM and Chrysler. Romney said
last Monday
that he pushed for a managed bankruptcy of the Detroit automakers, which federal officials eventually adopted. But Romney originally
opposed
the source of bankruptcy funding, in which Presidents George W. Bush and Obama funneled some $85 billion to GM and Chrysler and expect to lose around $22 billion. Obama called Romney's claims an "Etch-a-Sketch" moment, reiterating that there was no private financing available at the time, and short of federal funding, Chrysler and GM would have gone into liquidation, sacrificing "probably a million jobs throughout the Midwest." A Romney spokeswoman defended his structured bankruptcy plan to The Detroit News, calling Obama's comments "cheap political attacks."
In other news:
Reuters reports Nissan's quarterly profits rose 33% to $1.48 billion at current exchange rates and expects to beat global sales growth this year with 10 new models.
Alan Mulally has been Ford's CEO since September 2006, but The Detroit News reports the 66-year-old former Boeing executive, who's taken the automaker from the red to 10 consecutive quarters of profits, isn't planning to go anywhere.
Toyota was the world's largest automaker from 2008 to 2010, and it could regain the title this year: At 2.49 million cars, its first-quarter global sales outpaced GM (2.28 million) and Volkswagen (2.16 million), Bloomberg News reports.
Related
More Automotive Industry News
Politics and Cars in the 2008 Election
More Automotive News on Cars.com