Daily News Briefs: May 4, 2012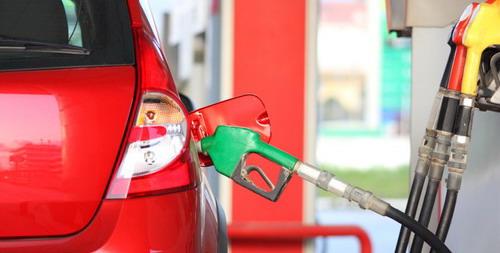 Here's what we have our eye on today:
As gas prices ebb nearly 13 cents from month-ago levels, the race toward higher fuel economy has momentarily slowed. The latest figures from the University of Michigan's Transportation Research Institute shows car shoppers averaged 23.9 mpg in new-car gas mileage, down from 24.1 mpg in March — the highest level since the institute began studying monthly fuel economy in 2007. We should note, however, that the institute weighs combined EPA city/highway figures by each car's sales, averaging multiple EPA figures (four-cylinder vs. V-6, for example) into one overall number per car, with an assumed model-year changeover every fall. Car sales rarely work out that way, but most automakers don't report drivetrain mixes. We tackled the subject in 2008 with representative dealership samples.
BMW and Hyundai may be in talks to share development costs for new engines, German newspaper Automobil Produktion reports via Automotive News. The newspaper said a top Hyundai official met with BMW in Munich to discuss a project worth $1.3 billion to $2.6 billion to produce new engine architectures for BMW's three-, four- and six-cylinder engines. BMW remained mum when Automotive News asked to comment. BMW's current partnerships include PSA/Peugeot-Citroen, Toyota and Mercedes-Benz owner Daimler.
A new charging system for electric vehicles is gaining traction among Detroit and German automakers, Autoblog reports. The system, called Combined Charging, integrates one- and three-phase AC charging and DC quick-charging into one large portal. Current EVs need separate portals for AC and DC charging, and only some cars — the Nissan Leaf, for instance — accept the latter. The first vehicles to accept the new system are scheduled to launch in 2013.