Daily News Briefs: May 9, 2012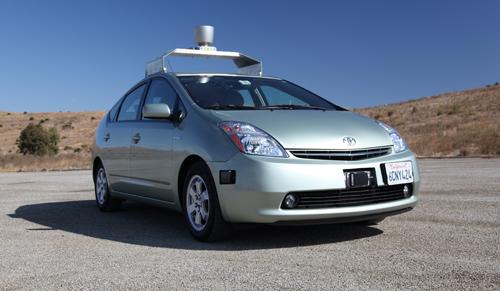 Nevada has issued
Google
a license to test its driverless cars in the state.
The Las Vegas Sun reports
Google, whose driverless cars have logged more than 100,000 miles in neighboring California, will be able to test its fleet of six Toyota Priuses, a Lexus RX 450h and an Audi TT in Nevada. But state regulators will require at least two occupants in the car: someone behind the wheel and another individual in the front seat. That's similar to Google's procedure in California, where the company tested its driverless car — which uses video, radar and lasers to intuit its surroundings — with a trained individual in the driver's seat to override any errant moves. Just one mishap occurred — the driverless car was rear-ended at a stoplight.
In other news:
To increase production capacity by 40,000 vehicles, Ford announced it will idle 13 facilities this summer, including six assembly plants, for just one week instead of the customary two.
More evidence of Toyota's comeback: The Detroit News reports first-quarter profits hit $1.5 billion at current exchange rates, up 376% over 2011's earthquake-hobbled first quarter.
As Subaru parent Fuji Heavy Industries shifts its growth focus from China to the U.S., it will increase capacity at its Indiana assembly plant nearly 20% by 2014, The Wall Street Journal reports.
Related
More Automotive Industry News
More on Google's Driverless Car
More Automotive News on Cars.com