Do Families Shun Manual Transmissions?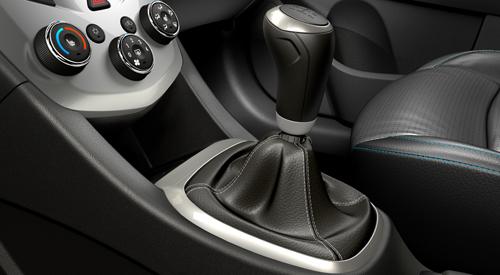 I'm test-driving a base model
2013 Mazda CX-5
this week, which comes standard with a six-speed manual transmission. This helps Mazda keep its $20,695 base price below many of its competitors, making it attractive to small families like my own. Laboring through a week in this manual-transmission car with my family in tow makes me wonder, do any parents actually opt for driving a manual and if so, why? Car manufacturers have the engineering ability to build machines that shift smoother than even the most highly trained drivers. As a driver, I understand the allure of the manual. Having total control over your vehicle is rewarding, entertaining and engaging.
That fun factor decreases exponentially, however, when you've loaded the car with a couple of whiny kids who are overly tired from last night's sleepover and you need to run out to the store to pick up a gallon of milk. That's when you inadvertently hit a road construction project along the way. Suddenly, your quick errand turns into more than an hour of stop-and-go traffic with hungry kids in the backseat and a tired calf muscle from so much clutch work, regardless of the CX5's light clutch. By now, you're wishing you'd just taken your husband's automatic tranny so you could be resting in traffic, peacefully grooving to some soothing tunes.
Manual-transmission cars are making a slight comeback but are a very small percentage of all cars sold. While the total number of those sold to families is unknown, it must be an even smaller number. Are there any families out there with manual-transmission cars as their daily family hauler? If so, did you choose a manual and why? Tell us in the comment section below.