Extreme Commuting in the 2012 Chevrolet Suburban, 2012 Toyota Yaris and 2012 Fiat 500 Abarth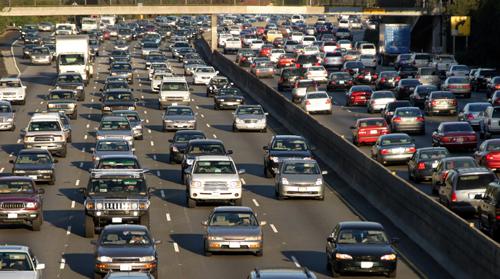 The 2012 Chevrolet Suburban and 2012 Toyota Yaris we tested for this edition of Extreme Commuting are two ends of the commuter-car spectrum. The large Suburban takes the comfort angle, while the tiny Yaris takes a more frugal approach. I also put the punchy Fiat 500 Abarth through my lengthy commute.

The Yaris is cheap and gets decent gas mileage, making it the more traditional commuter car. Not everyone is a fan, though; it finished midpack in our mileage challenge of $16,000 subcompacts earlier in the year. The SE we tested here is considerably more fun to zip around corners in than the base L model we drove in our Subcompact Shootout. A little bit of on-ramp fun was had before the inevitable bumper-to-bumper traffic buzz-kill. The Yaris over-delivered on its 30 mpg city rating with 33.3 mpg.
The full-size Suburban LTZ may not be cheap or fuel-efficient, but it has plush seats and a road-owning ride, making it a comfortable commuter. After 90 minutes in Chicago traffic, the resulting saneness of riding in silence and relaxation is almost worth its 15 mpg city rating. A faster-than-average commute returned 16.8 mpg. My passenger said, "It's like we're flying." She was right; the Suburban has a soft ride and its higher ride height overlooks the roofs of dinky commuter cars like the Yaris and Fiat 500 (both could probably fit in the back of the massive Suburban).
Fiat's Abarth is the hot-rod 500 with a 160-horsepower turbocharged engine and manual transmission. Considering the Abarth's performance intentions, the surprisingly soft clutch and easy shifter made stop-and-go commuting a non-issue. Seating comfort is sparse, however, with a park bench-like front seat. The flat cushioning on the seat bottom and seatback made extended time in the Abarth a pain. Also, at highway speeds, the car shimmies uncomfortably when road surfaces change. I'd commute in the Fiat everyday … if I could haul it in the back of a Suburban.
Extreme commuting is defined by the U.S. Census Bureau as someone who spends more than 90 minutes per day on the way to the office. Since Cars.com is based in downtown Chicago, my commute lasts that long and can bring out the worst — or best— gas mileage in the cars we test. We track our gas mileage to give drivers with similar commutes an idea of what to expect in these conditions.
My real-world commute averages 35 miles one way from the western suburbs to downtown Chicago. It takes 90 minutes on good days and up to three hours on bad days. Those are really, really bad days. Speeds average 22 to 25 mph.
Like in our mileage challenges, data is collected from the car's on-board trip computer. As we've reported before, they are generally accurate, especially when calculating trips of this length.
1.5-liter four-cylinder, four-speed automatic transmission
EPA rating (city/highway/combined): 30/35/32 mpg
Time: 1 hour, 23 minutes
Trip mpg: 33.3 mpg
Trip miles: 36.6 miles
Average speed: 26 mph
Outside temp.: 55 degrees
Turbocharged 1.4-liter four-cylinder, five-speed manual transmission
EPA rating (city/highway/combined): 28/34/31 mpg
Time: 1 hour, 29 minutes
Trip mpg: 28.4 mpg
Trip miles: 36.8 miles
Average speed: 24 mph
Outside temp.: 58 degrees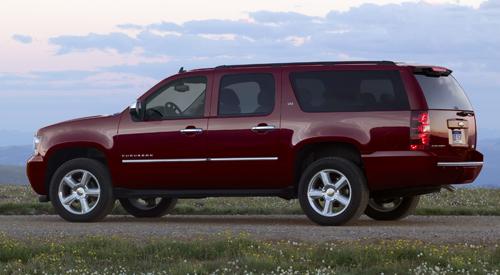 2012 Chevrolet Suburban LTZ All-Wheel Drive
5.3-liter V-8, six-speed automatic transmission
EPA rating (city/highway/combined): 15/21/17 mpg
Time: 1 hour, 10 minutes
Trip mpg: 16.8 mpg
Trip miles: 34.7 miles
Average speed: 30 mph
Outside temp.: 58 degrees
Related
Check out More Extreme Commuting Posts
More Automotive News on Cars.com
2012 Fiat 500 Abarth Review