2012 Volkswagen Beetle Gets the Fender Treatment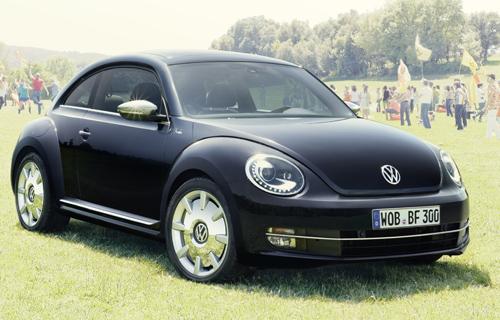 While variants of the new 2012 Volkswagen Beetle are still getting prepped for retail sale — the fuel-efficient Beetle TDI goes on sale later this summer, for instance — that isn't stopping VW from adding even more to the mix. The latest addition, the Beetle Fender Edition, is meant to placate audiophiles.
The model features a premium audio system, unique 18-inch alloy wheels and a wood trim that's meant to resemble the wood that adorns a fine acoustic guitar.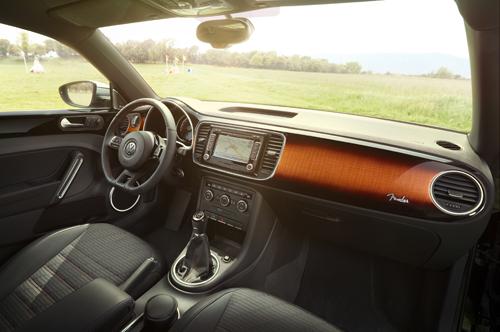 Produced by Fender Musical Instruments and Panasonic, the Fender Premium Audio System debuted first on the Jetta GLI and then the new Passat. The Beetle's audio system differs a bit from the one offered on those two sedans, but ultimately there's still nine speakers and 400 watts of power, says Volkswagen. In our testing, we thought the Fender audio system was excellent, with great audio detail, dynamics and spatial rendition, according to Cars.com Executive Editor Joe Wiesenfelder.

The Beetle Fender Edition has a dark black exterior paint and features bi-xenon high-intensity-discharge headlights. No word yet on pricing, but the model is scheduled to debut later this fall.

Related
2012 Volkswagen Beetle Review
2012 VW Passat Fender Stereo a Welcome Surprise
More Volkswagen Beetle News