2012 Volkswagen Golf: Car Seat Check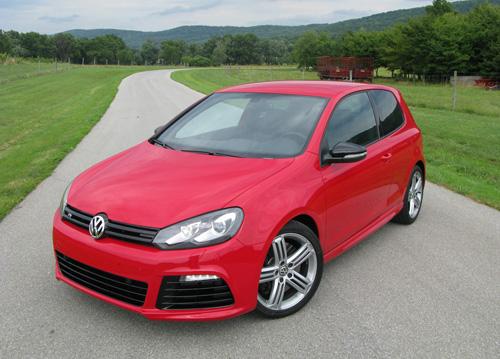 Though it might not look it from the outside, the 2012 Volkswagen Golf is a five-passenger hatchback. It comes in both two- and four-door form and can be had with a five-cylinder gas engine or turbocharged four-cylinder diesel. We tested the 2012 Golf R, but the Car Seat Check results can be applied across the Golf lineup.
For the Car Seat Check, we use a Graco SnugRide 30 rear-facing infant-safety seat, a Britax Roundabout convertible child-safety seat and Graco high-back TurboBooster seat.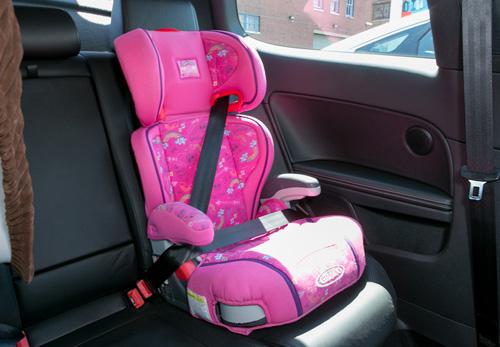 The front seats are adjusted to a comfortable position for a 6-foot driver and a 5-foot-8 passenger. The three child seats are installed in the second row. The booster seat sits behind the driver's seat, and the infant seat and convertible seats are installed behind the passenger seat. We also install the infant seat in the second row's middle seat with the booster and convertible in the outboard seats to see if three car seats will fit. If there's a third row, we install the booster seat and a forward-facing convertible.
Here's how the 2012 Golf did in Cars.com's Car Seat Check: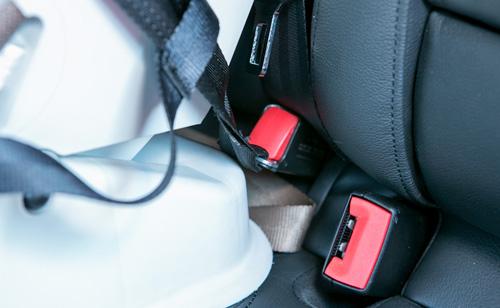 Latch system: The Golf has two sets of lower Latch anchors in the outboard seats. The anchors are surrounded by plastic housing, making them easy to see and use. Our car-seat installer called them "awesome." The three tether anchors also are easy to use. The outboard seats' anchors are found midway down the seatbacks, and the middle seat's tether is just behind the head restraint.
Booster seat: Our high-back booster seat fit well in the Golf, and the seat belt buckles have rigid bases, making it easy for kids to buckle up independently.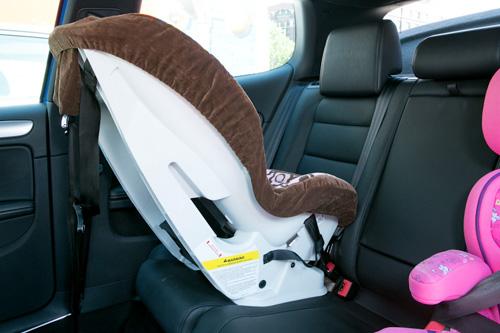 Convertible seat: The Golf's rear seats have seat bolsters, but they aren't so large that they interfered with any of our child-safety seats. The forward-facing convertible fit well in the Golf. We had to move the front passenger seat forward to fit the rear-facing convertible, but the front passenger still had plenty of legroom.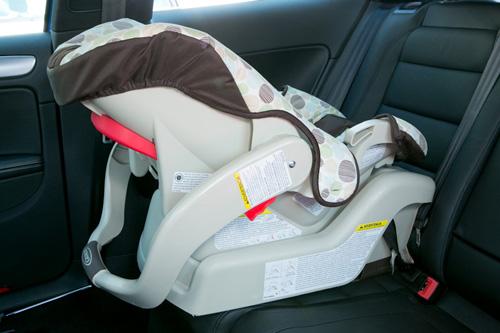 Infant-safety seat: We also had to move the front passenger seat forward to install the rear-facing infant-safety seat, but the front passenger's legroom wasn't negatively affected.
How many car seats fit in the second row? Two
Editor's note: For three car seats — infant-safety seat, convertible and booster seats — to fit in a car, our criterion is that a child sitting in the booster seat must be able to reach the seat belt buckle. Parents should also remember that they can use the Latch system or a seat belt to install a car seat.
Related
Research the 2012 Volkswagen Golf