2013 Ford Escape: Car Seat Check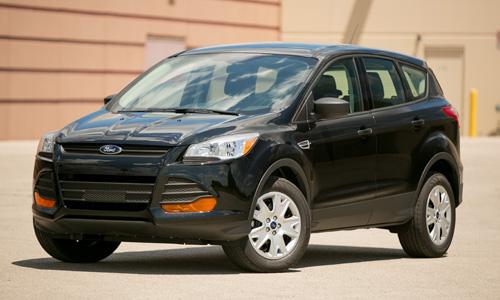 The Ford Escape was long overdue for a redesign, having the same look since its 2001 introduction. With the 2013 model, Ford found styling inspiration for the compact crossover in its Fiesta and Focus cars. The redesigned five-seater has plenty of competition in the crossover segment. Unlike some of its competitors, the Escape's second row doesn't slide forward and back, but the seatbacks do recline for easier child-safety-seat installation.
For the Car Seat Check, we use a Graco SnugRide 30 rear-facing infant-safety seat, a Britax Roundabout convertible child-safety seat and Graco high-back TurboBooster seat.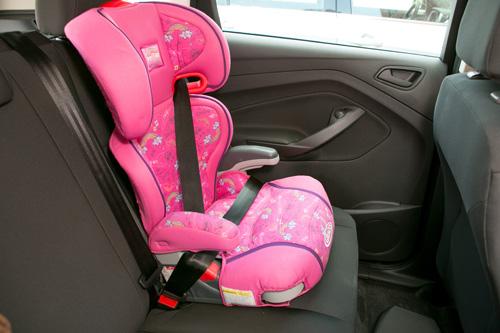 The front seats are adjusted to a comfortable position for a 6-foot driver and a 5-foot-8 passenger. The three child seats are installed in the second row. The booster seat sits behind the driver's seat, and the infant seat and convertible seats are installed behind the passenger seat. We also install the convertible seat in the second row's middle seat with the booster and infant seat in the outboard seats to see if three car seats will fit. If there's a third row, we install the booster seat and a forward-facing convertible.
Here's how the 2013 Escape did in Cars.com's Car Seat Check: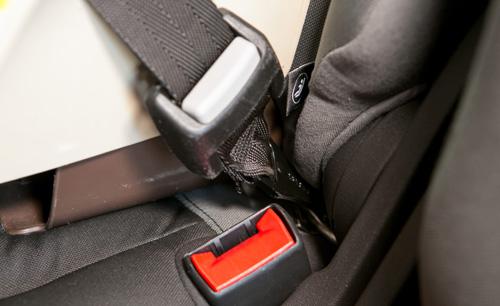 Latch system: The Escape has two sets of lower Latch anchors in the outboard seats. Parents should have no problems finding them because they stick out from the seat cushions and are easy to use. The three tether anchors, which are at the bottom of the second row's seatbacks, are also easy to use.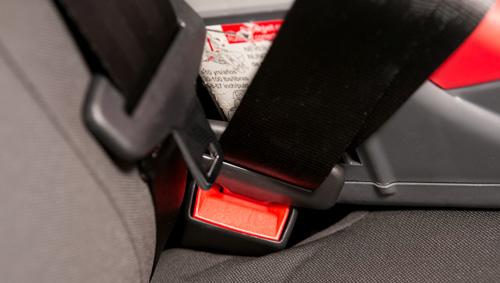 Booster seat: The high-back booster seat fit well in the Escape because of its flat seat cushions. The seat belt buckles are on stable bases, making them easier for kids to use independently.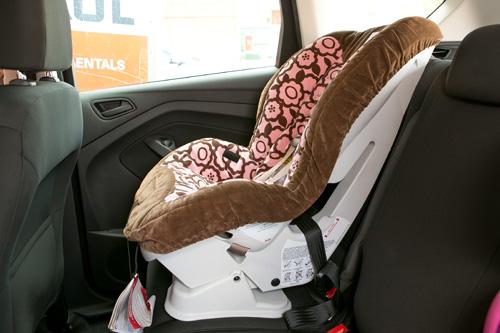 Convertible seat: The forward-facing convertible fit well after we removed the head restraint. To fit the rear-facing convertible, we had to move the front passenger seat forward about two inches. The front passenger had enough legroom to sit comfortably.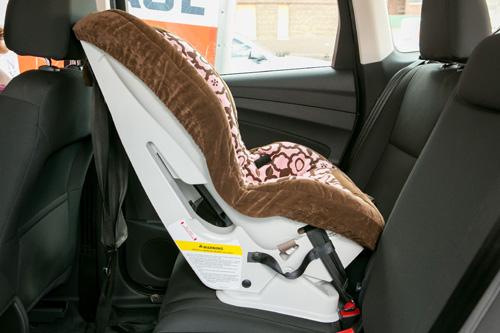 Infant-safety seat: As with the rear-facing convertible, we had to move the front passenger seat forward about two inches to fit the rear-facing convertible in the backseat.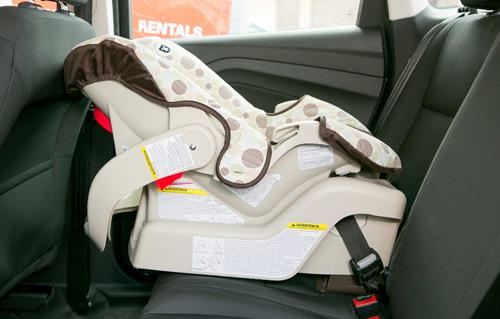 How many car seats fit in the second row? Two, but three might fit it narrow car seats are used.
Editor's note: For three car seats — infant-safety seat, convertible and booster seats — to fit in a car, our criterion is that a child sitting in the booster seat must be able to reach the seat belt buckle. Parents should also remember that they can use the Latch system or a seat belt to install a car seat.
Related
Research the 2013 Ford Escape
More Car Seat Checks
More Safety News