2013 Honda Fit EV EPA Rated at 118 MPGe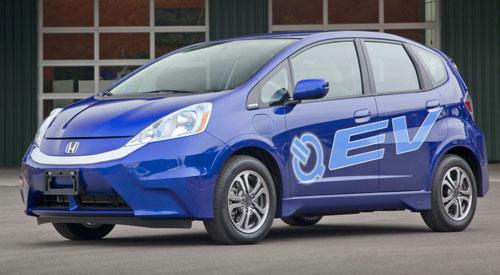 The 2013
Honda Fit
EV is setting EPA records: Its 118 mile per gallon equivalency (MPGe) is the highest rating ever given by the EPA, according to the automaker.
The all-electric version of Honda's subcompact hatchback is powered by a 20-kilowatt-hour lithium-ion battery and a 92-kilowatt electric motor for a combined 123 horsepower. The EPA also gave it a combined city/highway estimated driving range of 82 miles, besting its EV competitors: The Ford Focus Electric is rated at 105 MPGe with a 76-mile range; the Nissan Leaf is rated at at 99 MPGe with a 73-mile range; and the Mitsubishi i-MiEV is rated at 112 MPGe with a 62-mile range.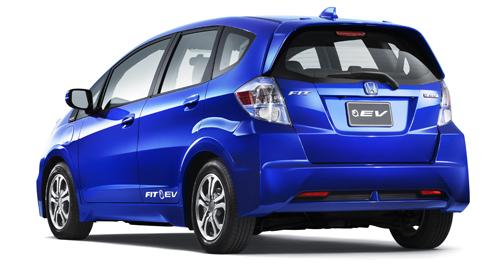 Charging time is also shorter. Honda says a full charge on a 240-volt charger takes only three hours, whereas the Leaf takes seven hours on the same charger.
Honda will begin leasing the EV to customers in select California and Oregon markets this summer. An East Coast rollout will follow in 2013.
Related
First Honda Fit EV Enters the U.S. Market
2013 Honda Fit EV at the 2011 L.A. Auto Show
More Electric-Vehicle News on Cars.com