2013 Infiniti G Line: What's Changed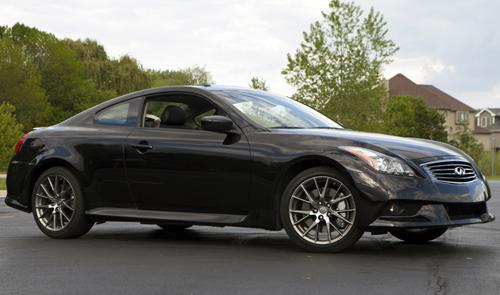 Most significant changes: No more Infiniti G25
Price change: Coupe and convertible see price increases, expect the same with the sedan
On sale: Sedan in September; coupe and convertible are on sale now
Which should you buy, 2012 or 2013? Few significant changes and the elimination of the most affordable options makes recommending the 2012 an easy call.
For the 2013 model year, the Infiniti G line gets many changes that ultimately reduce the breadth of G offerings — most notably on the affordable end of the spectrum. The "streamlining," as Nissan calls it, points toward a possible Infiniti G replacement for next year.
Nissan dropped the Infiniti G25 sedan family and the base G coupe for the 2013 model year. The G25 originally debuted in the 2011 model year as a more affordable, fuel-efficient model to compete against the likes of the Acura TSX and Lexus IS 250. The G25 starts at $32,600, which is $3,800 less than the current base G37 sedan. The G25 sedan will stay in production until December 2012, according to Nissan.
For 2013, the G37 sedan is still available in Journey, Sport 6MT, and G37x trims; those models carryover unchanged from the 2012 model year and will be on sale in September.
The G37 coupe loses its base trim, which started at $37,800; the Journey, G37x, and Sport 6MT are still available for the model year. The G37 convertible remains unchanged for the model year. Both the coupe and convertible are available now.
The IPL G convertible is new for the model year. Like the other IPL offerings, the convertible features a high-flow dual exhaust and a sport-tuned suspension. It's on sale now.
Related
More Infiniti G News
2011 Infiniti G25: First Look
2013 Pricing: Infiniti G37 Coupe, Convertible and IPL Coupe, Convertible