Daily News Briefs: June 11, 2012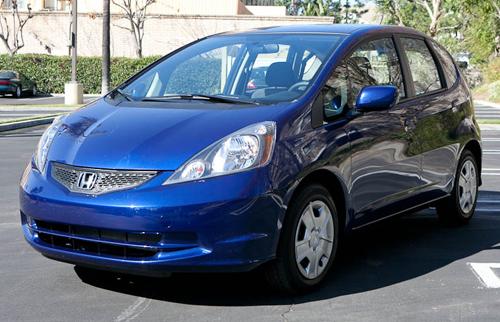 Honda says that shipping vehicles from Japan to the United States is not profitable, and the automaker will limit the amount of vehicles it sends to the country, according to Automotive News. Honda produces most of its popular vehicles in the U.S. — about 85% of the cars it sells here are made in North America — but a glaring omission is the Honda Fit, which makes up the bulk of Honda's exports to the U.S. The Fit makes absolutely no profit for Honda in America and very little for dealers, too, people familiar with the matter told Automotive News. Because of this, and combined with "red hot" Fit sales in Japan, U.S. allocation of the subcompact will remain extremely tight, the trade paper reports. Honda is building a factory in Mexico that will make a new, more profitable version of the Fit for the U.S. market by 2014.
In other news:
Aston Martin is preparing to replace its flagship DBS model, according to Bloomberg News. The current DBS will be discontinued by the end of the year when a new model will be unveiled coinciding with the 100th anniversary of the founding of the brand.
The first all-new 2013 Chevrolet TrailBlazer came off the assembly line in Thailand last week, according to the automaker. GM hasn't yet confirmed the TrailBlazer for the U.S. market, however.
Even though GM saw a 45% drop in stock value in 2011, the company's directors still have full confidence in CEO Dan Akerson, according to Bloomberg News. Akerson is credited with building a strong leadership team and is currently restructuring GM's European operations, which have lost $16.4 billion since 1999, says the newswire.
Related
More Automotive Industry News
See What's Coming for 2013
More Automotive News on Cars.com