Daily News Briefs: June 25, 2012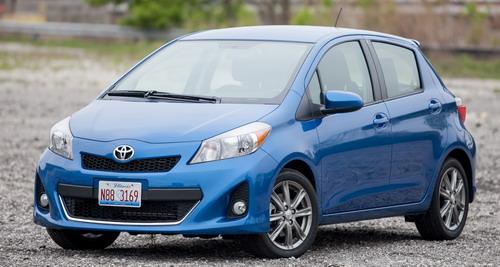 Hatchback shoppers, take note: Next year's Toyota Yaris may come from France, Reuters reports. Sacre bleu! Well, not really. Toyota plans to slash Japanese production amid rising energy costs and a stronger yen hurting export revenues, and the Japan-built Yaris is an easy candidate. The automaker already builds the Yaris in France, and an investment of some $10 million, at current exchange rates, will allow 25,000 Yaris annual exports to the U.S., Canada and Puerto Rico. That suggests a sizable chunk of U.S. sales still will come from Japan; through May, Toyota sold nearly 18,000 here. It also would make for the second U.S. vehicle that's built in France, where the sole U.S. auto export is the Smart ForTwo.

In other news:
Honda leads the market in leasing, Automotive News reports, with some 16.5% of all leased cars moving through American Honda Finance. About a third of all Hondas and Acuras are leased.
The Detroit News reports GM will add a third shift with 800 jobs next year to its Arlington, Texas, assembly plant, which builds full-size SUVs like the Chevrolet Tahoe and GMC Yukon.
Despite incomplete plans to merge, Volkswagen and Porsche are still collaborating on a slew of platforms, Automotive News reports — from the redesigned Boxster, which is assembled at a VW plant in Germany, to the VW-built bodies for the Cayenne and Panamera.
Related
More Industry News
Research Small Hatchbacks
More Automotive News