Father's Day Gift Ideas for the Car-Obsessed Dad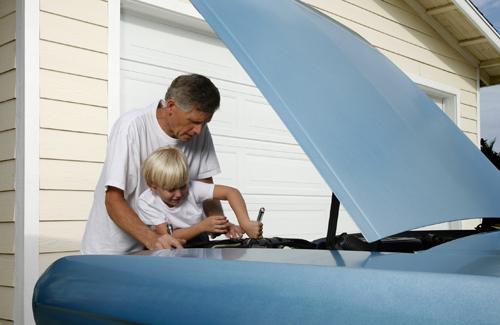 Every dad spends time in the car, whether driving carpool to school, lugging sports equipment to games or tutus to recitals, or just commuting to and from work. Then there are the other dads who spend their free time in and around cars, ogling, tinkering or even racing. Since Father's Day is just around the corner, I've compiled a list of little somethings for every dad and every family's budget. Get shopping; there isn't much time left!
Around $10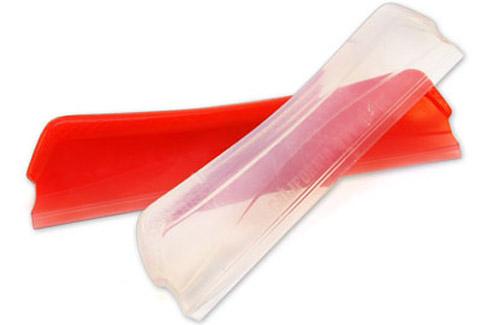 California Dry Blade
: $9.95 from Autogeek.net
For the car enthusiast in your life who finds therapeutic comfort in washing his own car, the California Dry Blade is a great option. The flexible medical-grade silicone blade eliminates the need for towels and chamois, and a quick dry of your car means less spots, too. Because drying a car with the Dry Blade creates 15 times less friction than drying with towels, its perfect for the frugal perfectionist who's finicky about his car's finish.
CommuteMate Cell-Cup Auto Organizer
: $10.09 from CyberGuys.com
Any parent knows how hard it can be to keep the family car organized. A cupholder organizer like this one can be a huge help. Molded foam fits in any car's cupholder, and it can hold a cellphone, pen, keys or change. Unfortunately, keeping your sock drawer organized is still up to you.
$10-$50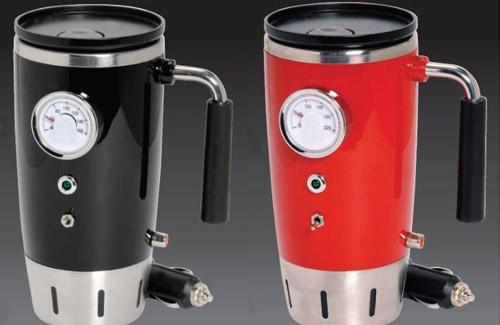 Retro Heated Travel Mug
: $25.90 from Amazon.com
For the coffee-drinking dad who wants to sip his morning java in style, this mug blends retro styling with modern technology. The 12-volt adaptor plugs into his car's power socket to keep his drink hot, and the cup's temperature gauge lets him know when it's at the perfect sipping temp.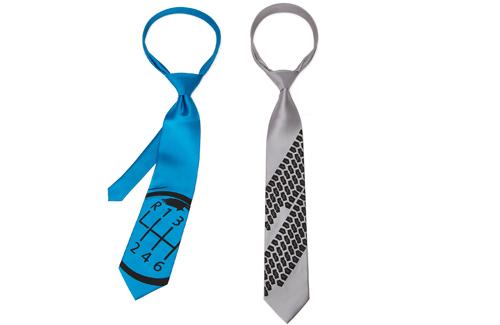 Gear Shift Tie
: $40 from Uncommongoods.com
All of us, especially the auto enthusiasts in our lives, want to support the economic resurgence of the auto industry, and this tie is a great way to do it. Hand-silk-screened by artists in Detroit, this tie is modeled after the shift knob of a Volkswagen GTI. It also is created with water-based inks, cutting down on exposure to harsh chemicals.
$51-$100
Logitech Driving Force GT Racing Wheel for PlayStation3
: $99.99 from Amazon.com
The Logitech Driving Force GT Racing Wheel for PlayStation3 is the official wheel of "Gran Turismo" and a great gift for the gaming dad in your life. Designed by sports driving enthusiasts to have true-to-life road feel, re-creating bumps, crashes and traction loss all through the steering wheel. And ... there's an ulterior motive to this gift. The kids will definitely want to join in on all the PlayStation fun, leaving Mom free to soak peacefully in the tub.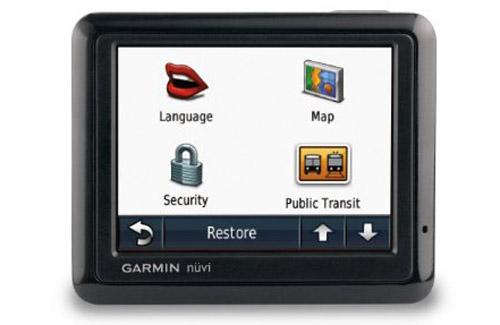 Garmin Nuvi
: $88.44 from Amazon.com
The Garmin is perfect for the man in your life who refuses to stop for directions, and its large color touchscreen is easy to use on the go. My own dad, who's in his 70s, has one of these and even in his less than tech savvy state he uses it to get just about everywhere he goes. Newer, more feature-filled models are on the market at a higher price point, but this one's a great bargain.
SuperTooth Crystal
: $69.00 from SuperToothStore.com
I remind my husband every day not to pick up the phone while driving (and then at the same time I call him — of course while he's driving — to pick up a gallon of milk on the way home from work). This Bluetooth speakerphone solves that problem. It attaches to car's sunvisor via a magnetic clip and allows hands-free calling in any vehicle. It features automatic pairing for up to two phones simultaneously, streams music directly from all Bluetooth A2DP-enabled phones and announces turn-by-turn navigation from Bluetooth A2DP-enabled smartphones.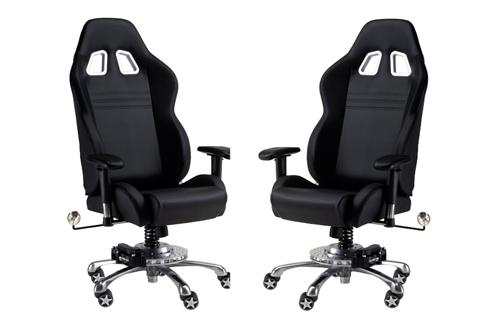 Pitstop Furniture Grand Prix Office Chair
: $399.99 from Autogeek.net
If your man has a separate home office or man cave (preferably one that you don't have to look at everyday), I'm sure he'd love this racing-inspired bolstered office chair complete with suspension spring, aluminum shift knob that adjusts the ergonomics of the chair and tire-tread padded armrests.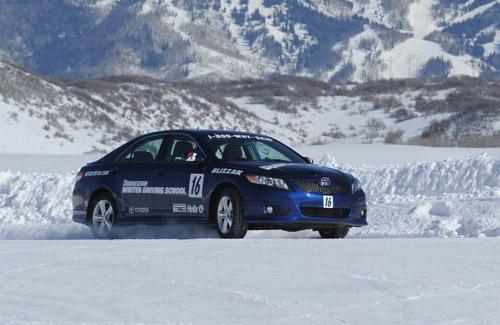 Driving Experience
: from $400-$5,000
Bridgestone Winter Driving School or
Skip Barber Driving schools
are a terrific way for dads to safely let loose their inner race car or rally driver. I live in a snowy climate, so I love the Bridgestone Winter Driving Course in Steamboat Springs, Colo., but there are dozens of great driving schools around the country that can teach dads skills ranging from defensive driving to competitive racing.
Related
Father's Day Picks: My Top 10 Dad Rides
More Family News on Cars.com
More Automotive News on Cars.com