Gas Could Fall to $3 by Autumn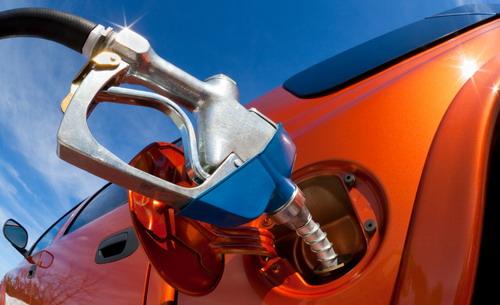 The last time the national average price for regular unleaded gasoline fell below $3 a gallon was Christmas 2010, but it could hit that mark long before you hang this year's mistletoe. Citing falling tensions in the Middle East, fewer oil-refinery glitches and sated energy speculators,
USA Today reports
West Texas Intermediate crude oil fell below $80 a barrel this week as the national average price of gas hit $3.45 a gallon — down 22 cents from a month ago and 17 cents below the June 2011 average price.
"The market is suggesting gas below $3 by Halloween, and certainly by Thanksgiving," Tom Kloza, chief analyst at the Oil Price Information Service, told USA Today.
That would require gas prices to drop nearly 50 cents more, but they've done almost that in the past 11 weeks. In early April, the national average was $3.87, or 42 cents more than today. Increased production has left oil inventories at 21-year highs, USA Today notes, and decreasing demand after the summer driving season should further reduce prices. Between Labor Day and Thanksgiving of last year, gas fell nearly 40 cents a gallon. Barring disruptions from a bad hurricane season — gas jumped 46 cents the week after Hurricane Katrina — pump prices could drop even more this year.
It's a silver lining to a darkening economic cloud. USA Today notes that a recession in Europe, where the sovereign debt crisis has dragged on for two years, could push oil prices down further. So could slowing growth in China.
The response from car shoppers has been mixed. In May, sales for full-size pickup trucks jumped 30.6%, but GM's full-size SUVs gained just 12.4% — well below the industry's 25.7% increase. In fact, medium and large SUVs remain up just 6.1% this year, while subcompact and midsize cars have gained more than 20%.
Related
Research SUVs
Research Fuel-Efficient Cars
More Automotive News