Toyota Expands Floormat Recall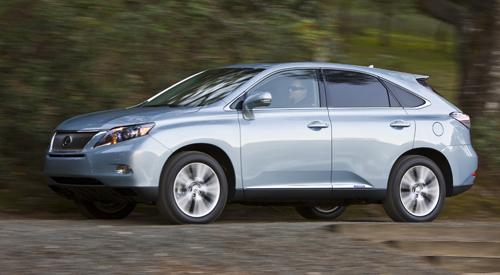 Toyota is adding the 2010 Lexus RX to its floormat recall list. The automaker is recalling approximately 131,800 model-year 2010 RX 350 and 22,200 RX 450h SUVs because the floormats might entrap the accelerator pedal, potentially causing unintended acceleration that could result in a crash.
Since summer 2009, Toyota has recalled more than 4 million vehicles for floormat-related issues. Consumers complained that the floormats can creep forward and get stuck under the accelerator, which can lead to unintended and potentially dangerous acceleration.
Toyota will contact owners of the newly recalled vehicles in early August. Dealers will fix the issue free of charge. More information is available at http://www.lexus.com/recall/ and the Lexus Customer Satisfaction hotline at 800-255-3987.
Related
Explaining the Toyota Floormat Recall
Toyota Recall: Answering Your Questions
More Toyota Recalls on Cars.com