Cars.com $25,000 Compact SUV Shootout: Cargo Results
We may have been surprised at how well all six of our contenders measured up in our latest Shootout in terms of standard equipment, mileage and performance, but there's one area where you can actually see how the spec sheet impacts real-world use.
The smallest cargo area of any of the six SUVS we tested was in the Hyundai Tucson, at 25.7 cubic feet. The largest cargo area was in the Honda CR-V, at 37.2 cubic feet. The 11.5 cubic feet of difference is about the same as the cargo area in two Mini Cooper hatchbacks.
Here's how the field of SUVs held up in our real-world test listed in order of their cargo volume with the rear seats in place. We also list their maximum cargo room with the rear seats down.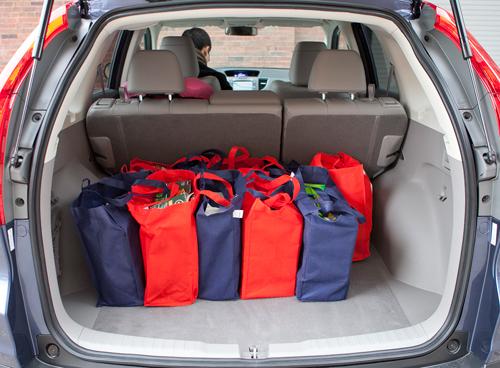 2012 Honda CR-V: 37.2 cubic feet, 70.9 cubic feet max
---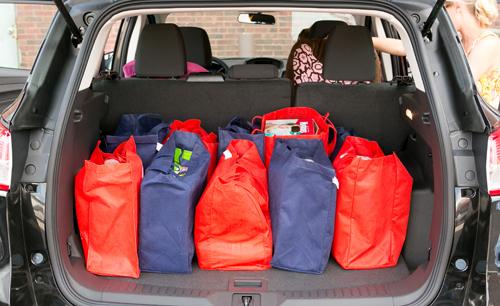 2013 Ford Escape: 34.3 cubic feet, 68.1 cubic feet max
---
2013 Mazda CX-5: 34.1 cubic feet, 65.4 cubic feet max
---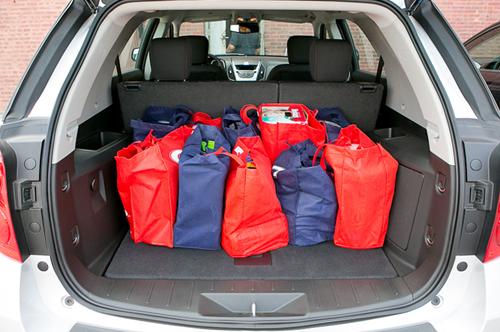 2012 Chevrolet Equinox: 31.4 cubic feet, 63.7 cubic feet max
---
2012 Kia Sportage: 26.1 cubic feet, 54.6 cubic feet max
---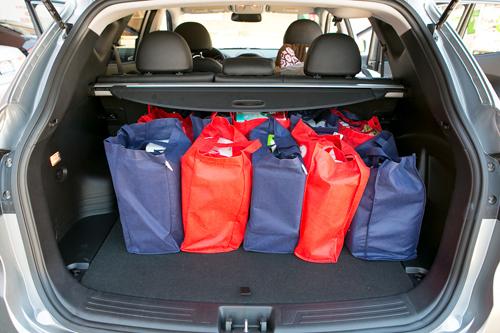 2012 Hyundai Tucson: 25.7 cubic feet, 55.8 cubic feet max
---
Related
Cars.com $25,000 Compact SUV Shootout
Most-Efficient Mazda CX-5 Has Least-Accurate Trip Computer
SUV Buying Guide