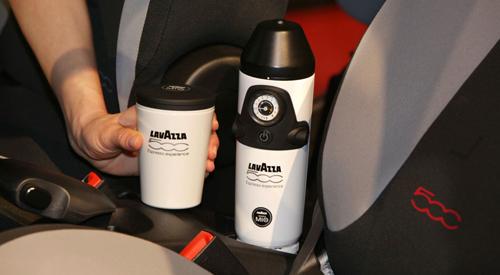 Leave it to the Italians to create the first in-vehicle espresso maker. With the new Fiat 500L, drivers can make their coffee and drink it, too. When the tiny
500's
larger sibling, the 500L, goes on sale in Europe early next year, it will list an espresso machine as one of its options.
Designed with Italian coffee company Lavazza, the system boils coffee grounds from a pod that clips into a console cupholder. The Coffee Experience kit will include a set of car coffee cups and a spoon holder, Fox News reports.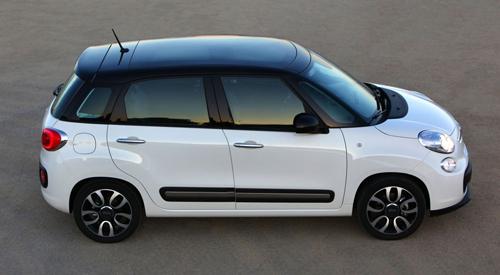 According to Fiat, "it's the first production car in the world available with a fully integrated espresso coffee machine as an accessory." But don't get your hopes up, U.S. coffee drinkers. Although the 500L is set to come to the U.S. next year, a Fiat representative told Fox News that the feature is not likely to make it here.
Related
Fiat Offering In-Car Espresso Maker in New Crossover (Fox News)
Fiat Goes Big-ish With 500L
Research the Fiat 500