Mercedes to Add Inflatable Seat Belts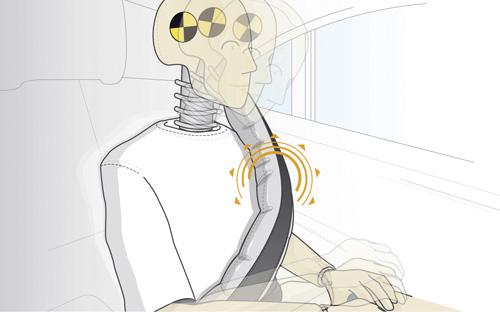 Mercedes-Benz says it will start putting inflatable rear seat belts in some of its vehicles, according to a statement from the automaker.
The multilayered belt straps with Velcro seams can expand to nearly three times their normal width in an accident, according to the automaker. The expanded width helps distribute force in an accident, which can reduce head, neck and chest trauma.
While Mercedes-Benz is typically among the first automaker to use an innovated safety technology such as this — the German luxury automaker invented crumple zones and was the first to implement safety door locks, pre-tensioner seat belts, air bags, antilock brakes and electronic stability control, to name a few — Ford beat the automaker on this feature.
Ford told us it would put inflatable rear seat belts in some of its vehicles back in 2009, and it has since put them in many Ford and Lincoln crossovers.
Mercedes has yet to announce which vehicles will get the new technology as of this posting.
Related
Mercedes-Benz Demonstrates Futuristic Safety Systems
More Mercedes News
More Safety News