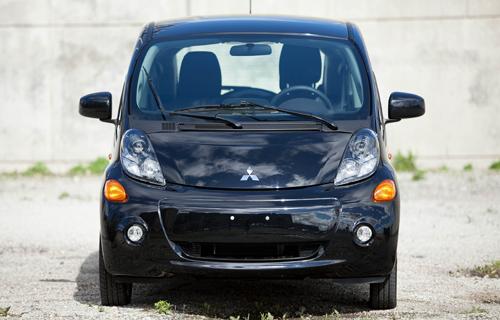 The National Highway Traffic Safety Administration recently crash-tested the tiny
Mitsubishi i-MiEV
electric car, and it fared well in the agency's tests, garnering a respectable four out of five stars.
The i-MiEV's composite rating is composed of threes, fours and fives throughout all areas of testing, though it did earn only two stars in passenger side-barrier tests. It aced the tougher side pole test, which simulates a 20-mph side-impact crash into a 10-inch-diameter pole or tree at a 75-degree angle. The i-MiEV earned five stars in that test.
Continue below for the full list of ratings.
Front, driver: 4
Front, passenger: 4
Front combined: 4
Side barrier, driver: 5
Side barrier, passenger: 2
Side barrier, combined: 3
Side pole, driver: 5
Overall driver: 5
Overall side: 3
Rollover: 4
Total composite score: 4
Related
2012 Mitsubishi i-MiEV Review
NHTSA Revamps Five-Star Safety Ratings
More Safety News on Cars.com