2012 Toyota Prius: Car Seat Check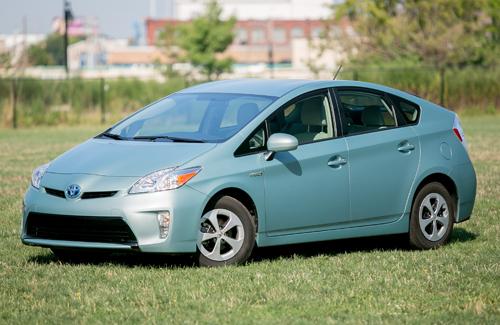 We already know the
Toyota Prius
is on top when it comes to
fuel economy
, but how well does it handle child-safety seats? Toyota's midsize hybrid hatchback seats five passengers and offers a comfortable amount of space for a small family; its accessible Latch anchors were a welcome nicety.
For the Car Seat Check, we use a Graco SnugRide 30 rear-facing infant-safety seat, a Britax Roundabout convertible child-safety seat and Graco high-back TurboBooster seat.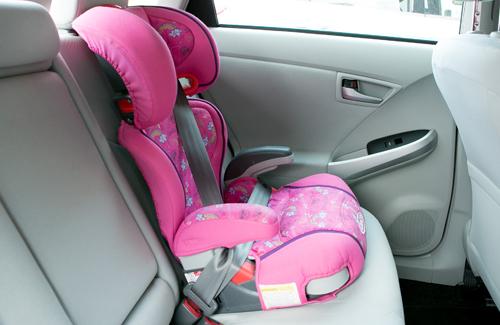 The front seats are adjusted to a comfortable position for a 6-foot driver and a 5-foot-8 passenger. The three child seats are installed in the second row. The booster seat sits behind the driver's seat, and the infant seat and convertible seats are installed behind the passenger seat. We also install the infant seat in the second row's middle seat with the booster and convertible in the outboard seats to see if three car seats will fit. If there's a third row, we install the booster seat and a forward-facing convertible.
Here's how the Toyota Prius did in Cars.com's Car Seat Check: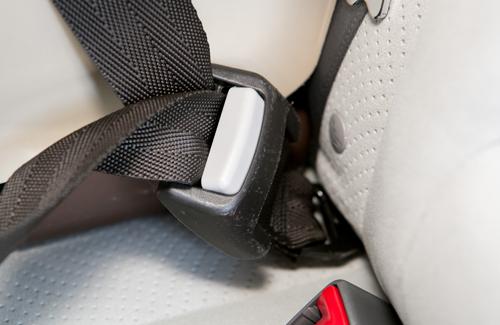 Latch system: There are two sets of lower Latch anchors in the outboard seats. They're a half-inch into the seat bight, where the back and bottom cushions meet, so they're not too difficult to locate. The backseat's pliable cushions can be pushed out of the way, easing Latch access.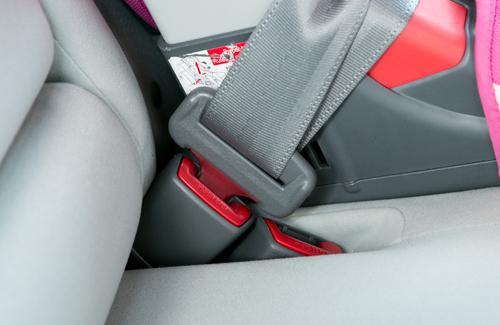 Booster seat: This seat fit well on the wide, flat seat bottom cushion. The buckles, however, might be tough for kids to use independently. They're recessed into the seat cushion and sink further when pushed.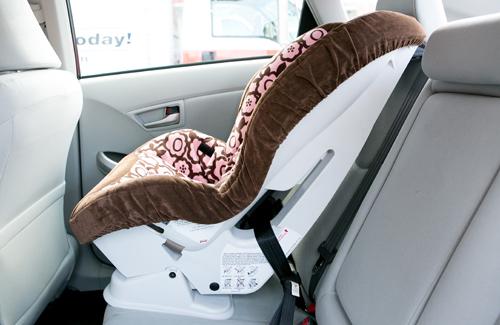 Convertible seat: This seat went in without incident; raising the adjustable head restraint helped us get a good fit. There are three tether anchors near the top of the seatbacks. They're under plastic hinged covers and easily accessible. There was plenty of room for the rear-facing convertible, which also went in easily. The front passenger seat didn't need to be moved, allowing for lots of legroom.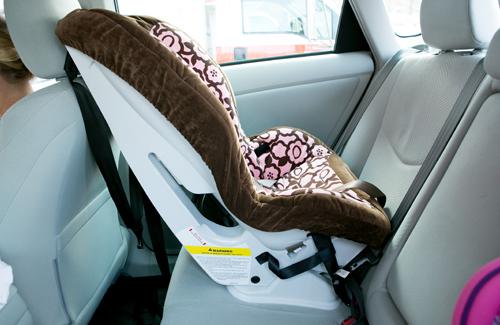 Infant-safety seat: Since the middle seat folds down to become an armrest and can unexpectedly do so in an accident, this isn't a safe place for the rear-facing infant seat. The seat fit well on the cushion and was easy to install with its traditional connectors. The front passenger seat had to be moved up a couple inches to make room for it, but a smaller passenger will still have a comfortable amount of legroom.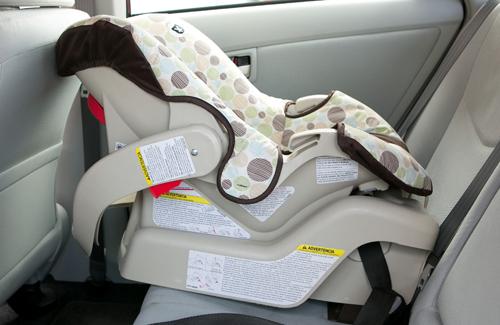 How many car seats fit in the second row? Two.
Editor's note: For three car seats — infant-safety seat, convertible and booster seats — to fit in a car, our criterion is that a child sitting in the booster seat must be able to reach the seat belt buckle. Parents should also remember that they can use the Latch system or a seat belt to install a car seat.
Related
Research the 2012 Toyota Prius
More Car Seat Checks on Cars.com
More Safety News on Cars.com