One Less Brand For The 1 Percent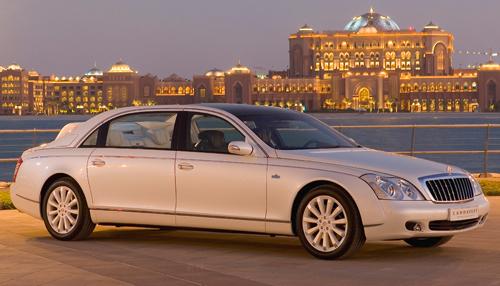 Remember Maybach? You wouldn't be remiss for forgetting about Mercedes-Benz's once-aspiring ultra-luxury brand, resurrected in 2003 to compete better with Rolls-Royce and Bentley. The last 2012 models had starting prices from $376,300 to $1,380,000.
Mercedes confirmed nearly a year ago that it would discontinue the brand sometime in 2013, but the Detroit News is now reporting that the rug has been pulled out from underneath Maybach a bit prematurely.
Mercedes' latest pricing list describes Maybach's two models — the Type 57 and Type 62 — as being discontinued already. Only 99 Maybachs were sold in the U.S. last year, the Detroit News reports.
Related
Maybach Brand Discontinued
More Automotive News
Mercedes Puts Maybach Brand to Rest (The Detroit News)