Mini Goes to Work at the Olympics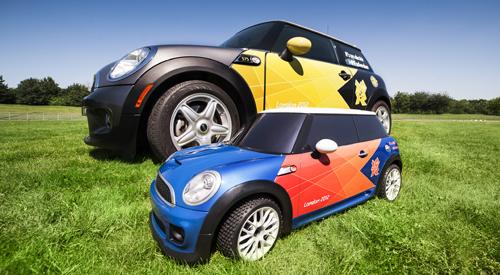 A very mini
Mini
is stealing a tiny bit of the spotlight at this summer's Olympic Games in London. BMW is putting quarter-scale versions of the Mini Cooper to work at the track and field events at Olympic Stadium, retrieving javelins, discuses, hammers and shots from the field to the throwing area.
The radio-controlled Coopers weigh about 55 pounds and can carry approximately 18 pounds of gear. They're battery-powered and can run for about 35 minutes on a charge, according to BMW.
Three mini Minis will be on retrieval duty during the nine days of the Olympics and nine days of the Paralympics.
Related
Research the Mini Cooper
More Mini News on Cars.com
More BMW News on Cars.com