This is What the 2013 Honda Accord Looks Like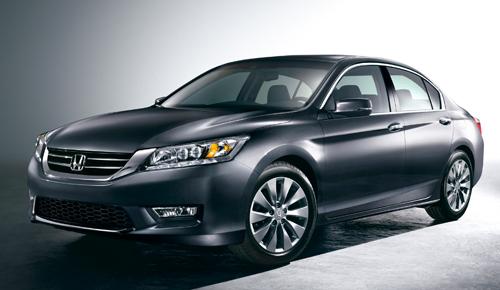 Honda will reveal all the details of the redesigned Accord lineup next month, but today the automaker is giving us a look at the exterior of both the sedan (above) and the coupe (below).
The design is obviously new, but it isn't a radical departure from the current model or the concept we saw earlier this year on the auto-show circuit.
Honda confirms that there will be more interior and cargo space than the outgoing model, and the overall length of both the sedan and coupe will be "noticeably" shortened.
Honda also says LED running lights, headlights and taillights will be available on some trim levels, but we'll have to keep waiting for more information.
Related
2013 Honda Accord Sedan Shrinks, Gets Plug-in Hybrid Model
Honda Makes Backup Cameras Standard on Most Models
Cars.com Sedan Buying Guide