2013 Audi Allroad: Car Seat Check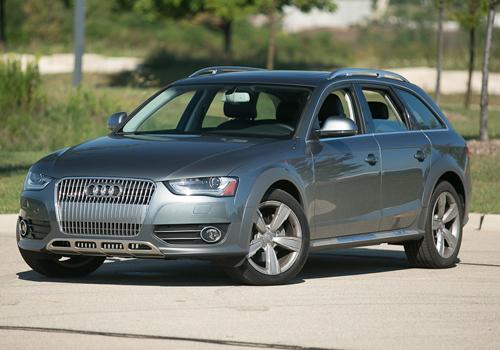 European automakers sure love their wagons, especially Audi. The automaker's new
Allroad
is based on the
A4
platform and replaces the A4 Avant wagon for 2013. Though there's not a lot of backseat space in this five-passenger compact wagon, exposed Latch anchors made child-seat installation easy.
For the Car Seat Check, we use a Graco SnugRide 30 rear-facing infant-safety seat, a Britax Roundabout convertible child-safety seat and Graco high-back TurboBooster seat.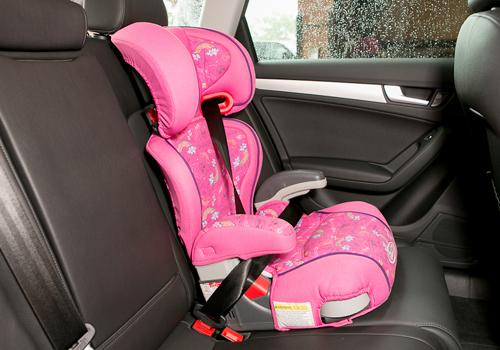 The front seats are adjusted to a comfortable position for a 6-foot driver and a 5-foot-8 passenger. The three child seats are installed in the second row. The booster seat sits behind the driver's seat, and the infant seat and convertible seats are installed behind the passenger seat. We also install the infant seat in the second row's middle seat with the booster and convertible in the outboard seats to see if three car seats will fit. If there's a third row, we install the booster seat and a forward-facing convertible.
Here's how the 2013 Allroad did in Cars.com's Car Seat Check: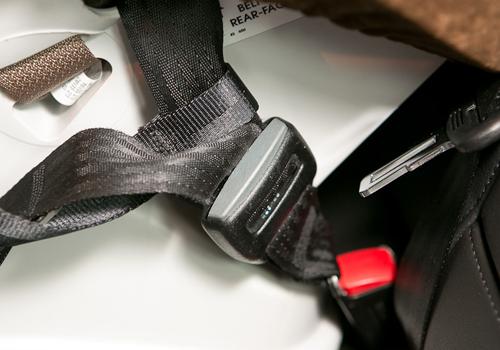 Latch system: There are two sets of Latch anchors in the outboard seats. They're under pop-off plastic covers — just don't lose them — and have plenty of clearance around them. We're a big fan of this design; it makes Latch access a breeze.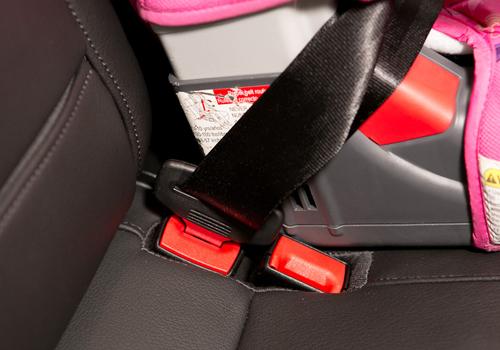 Booster seat: There was plenty of room for the booster, and it fit well on the bottom cushion. The buckles are on stable bases, but they're recessed into pockets in the seat cushion. It might be difficult for little hands to find them.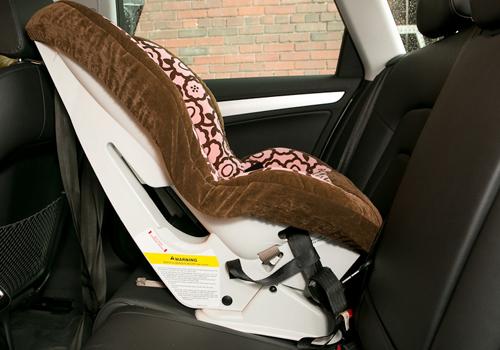 Convertible seat: The forward-facing convertible was easy to install and had plenty of room. There are three tether anchors on the top of the seatbacks. They stick up behind the head restraints and were very easy to use. We had to raise the head restraint, however, to get the proper angle for the convertible. The rear-facing convertible also went in easily, though we had to move the front passenger seat forward a bit. An average-size passenger will still fit comfortably.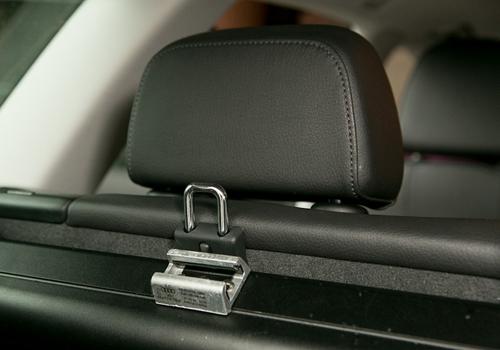 Infant-safety seat: There wasn't enough room for this seat with the front passenger seat in the preferred position, so we had to move the front passenger seat up even more. Most passengers will need more legroom in this case. This was another easy installation, however, thanks to the exposed Latch anchors.

How many car seats fit in the second row? Two
Editor's note: For three car seats — infant-safety seat, convertible and booster seats — to fit in a car, our criterion is that a child sitting in the booster seat must be able to reach the seat belt buckle. Parents should also remember that they can use the Latch system or a seat belt to install a car seat.
Related
Research the 2013 Audi Allroad
More Car Seat Checks on Cars.com
More Safety News on Cars.com