2013 Dodge Dart Aero Rated at 41 MPG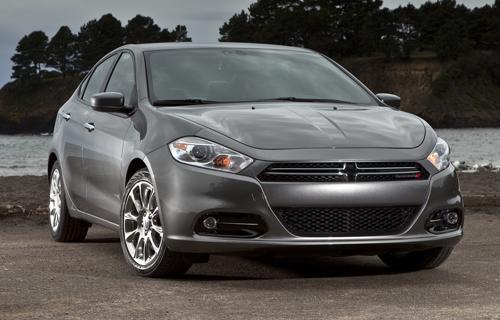 The EPA released gas-mileage figures for the most fuel-efficient Dodge Dart powertrain, the Dart Aero.
The model will get 28/41/32 mpg city/highway/combined with a six-speed manual transmission. The six-speed dual-clutch automatic transmission will net 28/40/32 mpg. However, the Aero achieves these figures while sipping on premium gasoline, which will likely be a major detractor for compact-car shoppers.
A regular Dodge Dart gets between 24/34 mpg and 27/37 mpg with an automatic transmission, so the Aero is a big highway jump, though the city mileage is only a modest increase. The Dart Aero gets about the same gas mileage as the 2013 Chevrolet Cruze Eco (26/39 mpg), 2013 Ford Focus SFE (28/40 mpg) and the 2013 Mazda3 (28/40 mpg) when all are equipped with an automatic transmission.
The Aero uses the regular turbocharged 1.4-liter MultiAir inline-four-cylinder that comes on some SXT, Rallye and Limited trims.
We don't know much else about the Dart Aero, including features or pricing. An active grille-shutter system and underbody aerodynamic treatments, which are already applied to some Dart models, will likely make it to the Aero as well.
The model will launch sometime this fall. We'll have more info on the Dart Aero when it becomes available.
Related
Dodge Dart Aero to Get at Least 41 MPG Highway
Dodge Dart's Fashion-Forward Influence
2013 Dodge Dart: Car Seat Check