2013 GMC Terrain: Car Seat Check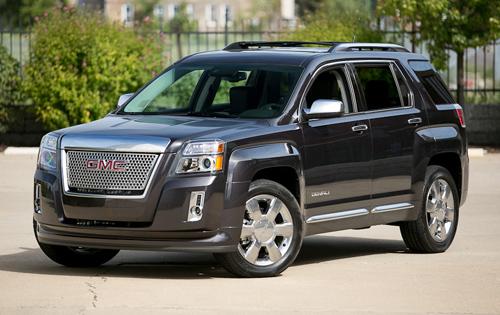 Like its stable mate, the
Chevrolet Equinox
, GMC's smallest SUV is an incredibly family-friendly vehicle. It's one of the largest crossovers in the compact class and has a huge backseat. The
Terrain's
Latch anchors are exposed, making connection a breeze, and its second row slides and reclines, so there's plenty of room for two child-safety seats.
For the Car Seat Check, we use a Graco SnugRide 30 rear-facing infant-safety seat, a Britax Roundabout convertible child-safety seat and Graco high-back TurboBooster seat.
The front seats are adjusted to a comfortable position for a 6-foot driver and a 5-foot-8 passenger. The three child seats are installed in the second row. The booster seat sits behind the driver's seat, and the infant seat and convertible seats are installed behind the passenger seat. We also install the infant seat in the second row's middle seat with the booster and convertible in the outboard seats to see if three car seats will fit. If there's a third row, we install the booster seat and a forward-facing convertible.
Here's how the GMC Terrain did in Cars.com's Car Seat Check: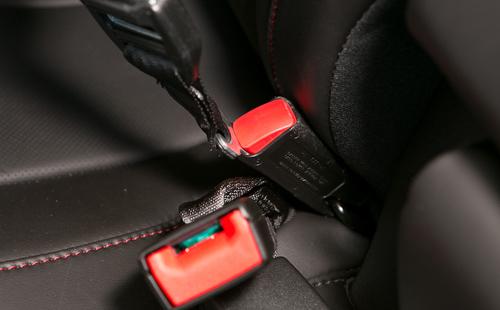 Latch system:
There are two sets of anchors in the outboard seats. They're exposed and easy to use.

Booster seat: The booster had plenty of room, but the head restraints in the outboard seats are fixed, pushing the seat forward and preventing it from sitting completely flat. Also note that there's no head restraint for the middle passenger, so a booster installed here must have a high back for head and neck protection.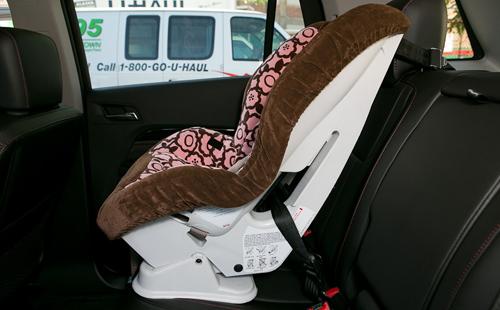 Convertible seat:
Rear-facing, this seat was easy to install and had enough room. Forward-facing, the fixed head restraint pushed the car seat forward, but it still fit on the seat. There are three tether anchors midway down the seatback. They're exposed and easy to use.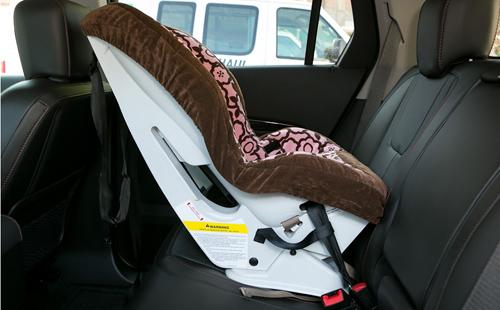 Infant-safety seat:
Thanks to the sliding seat, there was plenty of room for this rear-facing seat. The front passenger's legroom was not affected.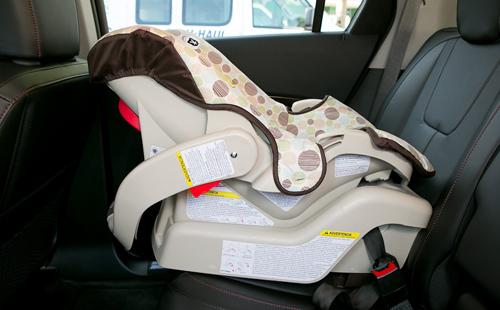 How many car seats fit in the second row?
Two
Editor's note: For three car seats — infant-safety seat, convertible and booster seats — to fit in a car, our criterion is that a child sitting in the booster seat must be able to reach the seat belt buckle. Parents should also remember that they can use the Latch system or a seat belt to install a car seat.
Related
Research the 2013 GMC Terrain
More Car Seat Checks on Cars.com
More Safety News on Cars.com