AAA Finds Car Seats Aren't Any Easier to Install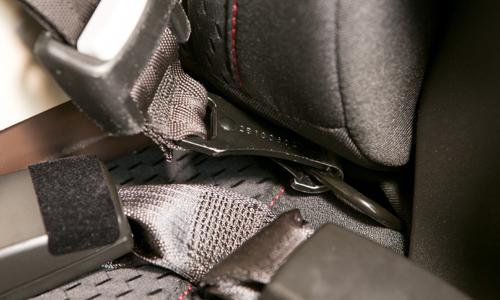 Anyone who's a parent knows what a struggle child-safety-seat installation can be. Not only is it difficult to keep track of which seat your child should be in based on age, weight and height, but actually installing them in the cars just plain sucks. Where do you install it? Do you go for the center seat and use the seat belt, or do you go for an outboard seat and use the Latch system? Where the heck are those darn Latch anchors hidden anyhow!?
AAA has conducted a recent survey of nationally certified child passenger safety technicians — those fabulous volunteers (I might be biased since two of my colleagues and I are certified technicians) at car seat check stations that help you navigate the chaos — and found that "nearly three-quarters of [them] observe parents misusing the Latch system more than half of the time."
The technicians noted several strange and dangerous "solutions" that parents rigged to help them use the Latch systems. Volunteers noted the use of bungee cords, zip ties and shoelaces to secure child-safety seats in the car. However, the most common forms of misuse reported in AAA's survey were:
Using Latch anchors in the rear-center seating position when not permitted to by the vehicle manufacturer.
Using both the seat belt and the Latch system to install the car seat.
Using the wrong belt path with the Latch attachments to install a car seat.
While we're hopeful that the process will get easier for all caregivers, in the meantime it's best to consult the professionals for help with your child's car seat.
The National Highway Traffic Safety Administration has a new website to help parents navigate the complexities of child-safety seats and their installation. The website also can direct you to a nearby certified technicians who can give you the latest information and help coach you through installing your child-safety seat properly.
Related
Child-Safety Seat Use Drops As Kids Age
See All Car Seat Checks on Cars.com
More Family News on Cars.com