Is a Luxury Booster Seat Worth It?
The editors at Cars.com have kids ranging in age from newly born to newly off to college, with the vast majority of them in booster seats. While the laws vary from state to state,
the federal government recommends
that kids stay in booster seats until a seat belt fits properly (typically when kids are 4-feet-9-inches tall or 11 to 12 years old). This means that your kids are going to be in that belt-positioning booster seat longer than any other child-safety seat you purchase and much longer than that cool-looking $800 Bugaboo stroller you just had to have before they were born.
Since you'll be looking at that booster seat day in and day out for many, many years, it might make sense to budget a little extra money to buy the safest seat with an aesthetic quality that doesn't make you want to puke fuzzy rainbows and pink unicorns (see above pic).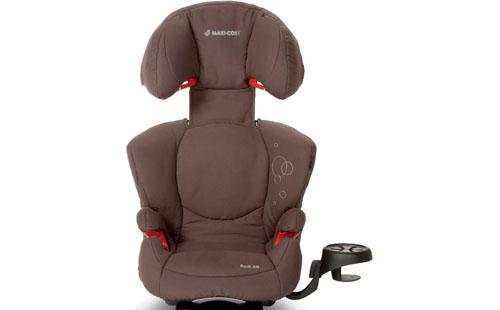 A "disappearing" booster seat does more than just appeal to parents' style sense. It's much less noticeable to kids as well. Your precious one will have less stigma to deal with when Mom makes them stay in a booster seat until age 11.5 when "all of [their] friends' moms let them ride without booster seat ... like ... forever ago." Trust me; I know a little something about that.
We've dug up two different booster seats with clean, streamlined looks that will blend seamlessly into your vehicle's backseat, whether your family hauler is a Mazda or a Mercedes.
The Maxi Cosi Rodi XR Booster sells for about $180 and comes in a slew of colors such as Brown Earth, Lapis Blue and Total Black to match a car's upholstery. This seat starts out as a high-back booster with adjustable wings (above), a great feature for kids who still nap in the car because it keeps their heads up in a comfortable position rather than slumping forward over the top of their seat belt. The height-adjustable back can be removed for bigger kids (below), transitioning this seat into a backless booster.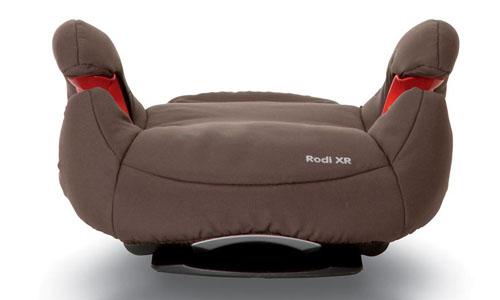 The Clek line of booster seats offers a high-back version, the Oobr (below) that comes is a sleek all-black model called Drift ($274.99), which nearly disappears in vehicles with black leather seats. Like the Maxi Cosi Rodi XR, the Oobr also converts from a high-back model with deep side wings to a backless model for bigger kids. According to Clek, it also features a Detachable Drink-Thingy, aka a cupholder. Gotta love that!
Clek seats are installed using rigid Latch connectors (and then the kids install themselves into the booster seats using the seat belt just as they would with any other belt-positioning booster). This helps keep the booster seat stable and from becoming a projectile in a crash. From my own experience, it keeps the booster seat from wiggling its way over the seat belt buckle, a cause of buckling frustration for kids.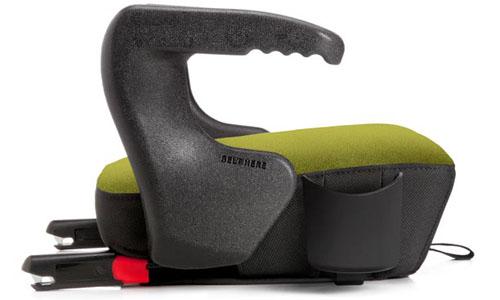 The low-back, sleek
Clek Olli
(above) also comes in an all-black Jet ($99) and is my booster seat of choice. Until I recently sold my Volvo C30, I kept two installed in the backseat, and they looked built-in. I was able to keep my oldest daughter in this setup until she was 11.5 without visually disturbing the zen of my much-enjoyed car, and more importantly to her preteen self, none of the other kids waiting in the carpool lane could see it.
Parents, are you willing to spend more money on a booster seat? Tell us in the comment section below.
Related
Car Seat Basics Part Three: Beyond the Booster
31 Booster Seats Named Best Bets by IIHS
Car Seat Checks