Is the 2013 Chrysler 300 a Real Luxury Car?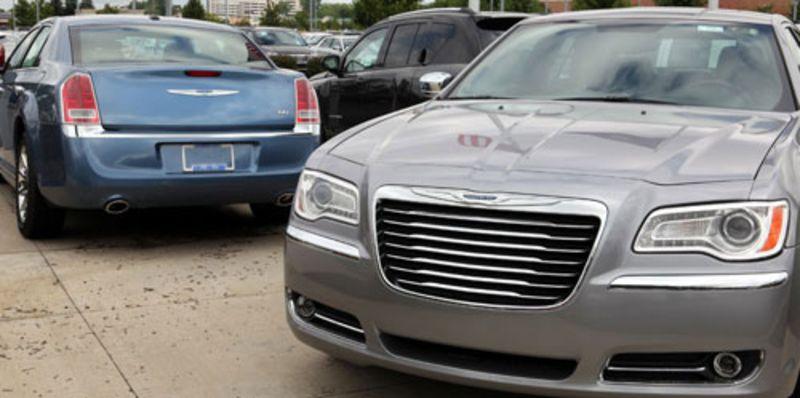 It seems the Chrysler brand has been in an awkward marketing position for decades. The brand, which share's its name with its corporate owner, has tried to present itself as a stylish, almost premium brand ever since Celine Dion sang in the automaker's Super Bowl ad.
Segmenting Chrysler in this way versus Dodge's more aggressive looks makes sense but the approach hasn't worked — for Chrysler or Ford's shutterd Mercury division — since Dion belted out that Super Bowl commercial.
Things started to slowly change once Fiat bought Chrysler in 2009. The brand is becoming a real luxury marque in a similar vein to Buick's recent renaissance. While Buick has a slate of new models to help change perceptions, Chrysler has less to work with in its lineup.
The Chrysler 300 has slowly changed with the brand, and the 2013 model is arguably the brand's first true luxury nameplate.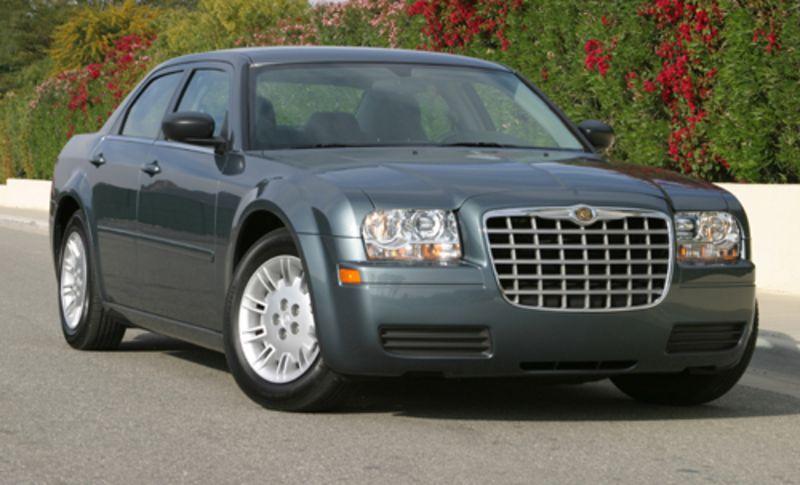 When the Chrysler 300 and 300C came to the market in 2004, replacing the Chrysler Concorde and 300M, the models fit the brand's traditional marketing approach: luxury-like styling with a mass-market interior, pricing and equipment. Basically, style with less substance. The 2005 Chrysler 300 (above) had a starting price of $23,405 and was powered by a 190-horsepower V-6 mated to a four-speed automatic transmission; it came with 17-inch steel wheels with wheel covers, cloth seats and a four-speaker stereo system. Despite the crude standard features list, people bought the Chrysler 300 in droves for its poor-man's Bentley styling and for the affordable V-8 option.
---
Model: Base MSRP, Not Including Destination (adjusted for inflation: 2012)
2004 Chrysler Concorde: $23,480 ($28,477)
2005 Chrysler 300: $23,405 ($27,456)
2006 Chrysler 300: $23,775 ($27,019)
2007 Chrysler 300: $24,445 ($27,011)
2008 Chrysler 300: $25,150 ($26,762)
2009 Chrysler 300: $26,665 (28,475)
2010 Chrysler 300: $27,260 ($28,641)
2011 Chrysler 300: $27,170 ($27,673)
2012 Chrysler 300: $27,670 ($27,670)
2013 Chrysler 300: $29,845 ($29,845)
---
Fast forward eight model years and for a difference of $2,389 (adjusted for inflation) the base 2013 Chrysler 300 now comes with leather upholstery, heated front seats, dual-zone automatic climate control, an 8.4-inch touch-screen multimedia system and a powerful, fuel-efficient V-6. At $29,845 (not including the $995 destination charge), the 2013 Chrysler 300 comes with more standard luxury features than either the 2013 Hyundai Genesis or the 2013 Buick LaCrosse. The styling was toned down a little too much in 2011, but it can still be equipped with a Bentley-like grille for a little extra money.
On a side note: Under Chrysler's former owners, the redesigned 300 was to be equipped with less standard equipment; there was going to be no touch-screen radio in the base model, for instance. Now there's less material difference between a base 300 and the 300C. Where the 300C once stood for a Hemi V-8 and leather, under the new marketing approach it now stands for a bit more chrome, a navigation system and cooled front seats. The 2013 Chrysler 300C comes standard with the same V-6 found in the 300.
How has this strategy worked for Chrysler? So far, so good. Even before the new 2013 Chrysler 300 hits dealerships in large numbers, the redesigned 2011 and 2012 models already have moved the needle on the nameplate's buying demographics and its average transaction prices. A first-generation 2009 Chrysler 300 was selling at $32,900 with an average owner age of 57; a 2012 Chrysler 300 is transactioning at $36,500, and the model now has an average buyer age of 54.
In addition, the model's sales are up significantly in 2012. The carmaker has sold nearly 50,000 300s (or 158% more year-over-year) since the beginning of 2012 and at a higher transaction price. Since its launch in 2011, the Chrysler 300 has managed to double its market share and volume. The new 2012-13 Chrysler 300S has an even younger average owner age of 47, according to Chrysler spokesman Jiyan K. Cadiz. The average age of a 300 buyer is less than that of the overall Chrysler brand (55 years old) and less than brands like Buick (59) and Lincoln (60) with which the model competes, according to R.L. Polk & Co.
The recent 2013 changes, which made the Chrysler 300S $605 less expensive, are likely to further reduce its average buying age. Right now, it's hard to tell whether the model's mix of price cuts for the 300's more expensive trims and the price increase for the base model will increase transaction prices for the nameplate.
Needless the say, the Chrysler 300 lineup is now more exclusive than it has been a past; it's skewed toward premium- and luxury-car buyers.
It'll be interesting to see if the Chrysler brand takes the same approach with its redesigned Chrysler 200 sedan, which comes out later next year. The carmaker is also getting a small, Dodge Dart-based compact sedan and a midsize crossover next year, too. These may be the new models the company needs to make a dramatic shift like Buick. But will buyers consider it luxury?
Related
2013 Chrysler 300: What's Changed
More Chrysler 300 News
2012 Chrysler 300S Video