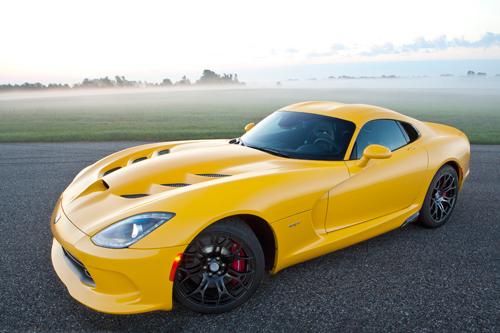 After reading Joe Wiesenfelder's spirited First Drive of the 2013 SRT Viper earlier today, the only question left was, "How much?"
Now we know.
The base SRT Viper will command a $99,395 price tag, including $1,995 in destination charges, before any options are added.
This puts it right between Nissan's GT-R at $97,820 and the Corvette ZR1 at $113,575 including destination as well as gas guzzler taxes for the 'Vette. EPA figures and gas guzzler taxes for the Viper have not been determined yet.
The even more extreme, more ready-for-the-track Viper GTS will start at $122,390, including a destination charge.
Related
2013 SRT Viper: First Drive
2013 SRT Viper Video
Research More Sports Cars