2013 Lincoln MKZ Hybrid EPA Rated at 45 MPG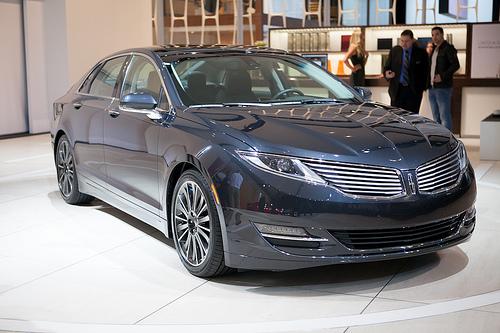 With the
MKZ Hybrid
, Lincoln has set its sights set on its direct competitor, the
Lexus ES 300h
, and just scored major points in the fuel-economy department. The EPA gave the 2013 MKZ Hybrid a rating of 45 mpg across the board: city/highway/combined. The ES 300h is rated at 40/39 mpg city/highway.
For model-year 2013, the Lincoln's midsize sedan gets a fresh face, more features and new powertrains for the regular and hybrid models. The hybrid uses a version of the 2013 Ford Fusion Hybrid's powertrain: It teams a 141-horsepower, 2.0-liter four-cylinder with a 47-hp electric motor for a total of 188-hp. The ES 300h, however, offers 200-hp from a 2.5-liter four-cylinder engine and electric motor.
Rather than pay a price premium for the hybrid model, which is common, the 2013 MKZ starts at $36,800, including destination. This is also the base price of the MKZ lineup. The 2013 Lexus ES 300h starts at $39,745, including destination, which is $2,750 more than the 2013 ES 350.
The MKZ Hybrid goes on sale later this year.
Related
Research the 2013 Lincoln MKZ Hybrid
Research the 2013 Lexus ES 300h
More Hybrid News on Cars.com