2013 Subaru XV Crosstrek: Car Seat Check
Subaru's new crossover may be built for off-roading with its rugged styling, all-wheel drive and 8.7-inch ground clearance, but it'd also have no problem pulling regular family duty. The
XV Crosstrek's
accessible Latch and tether anchors eased child-seat installation, though its compact size meant rear-facing child seats borrowed some legroom from the front passenger.
For the Car Seat Check, we use a Graco SnugRide 30 rear-facing infant-safety seat, a Britax Roundabout convertible child-safety seat and Graco high-back TurboBooster seat.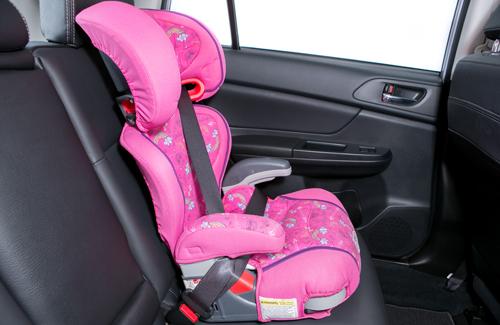 The front seats are adjusted to a comfortable position for a 6-foot driver and a 5-foot-8 passenger. The three child seats are installed in the second row. The booster seat sits behind the driver's seat, and the infant seat and convertible seats are installed behind the passenger seat. We also install the infant seat in the second row's middle seat with the booster and convertible in the outboard seats to see if three car seats will fit. If there's a third row, we install the booster seat and a forward-facing convertible.
Here's how the Subaru XV Crosstrek did in Cars.com's Car Seat Check: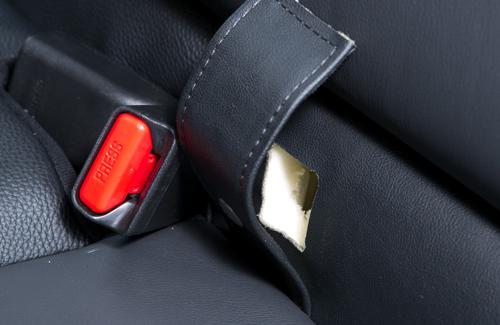 Latch system: There are two sets of Latch anchors in the outboard seats. They sit behind Velcro flaps about an inch below the seat cushion and were easy to access.

Booster seat: The backseat is wide and flat, so the booster fit well. The buckles, however, may pose a problem for kids. They're floppy and sink into recessed pockets when pushed.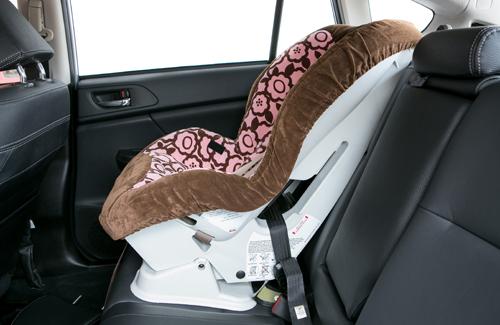 Convertible seat: The forward-facing convertible was easy to install; three tether anchors sit midway down the seatback and there's lots of clearance around the anchor bars. In the rear-facing position, the seat also went in easily; its rigid connectors found the Latch anchors without a problem. The front-passenger seat had to be moved up a bit to fit the safety seat behind it, though there was still enough legroom for the front passenger.

Infant-safety seat: This rear-facing seat also needed more room. The front passenger seat had to be moved up even further to accommodate it, and the passenger's knees were hitting the glove box. It was easy to install with its traditional, hook-like anchors, however.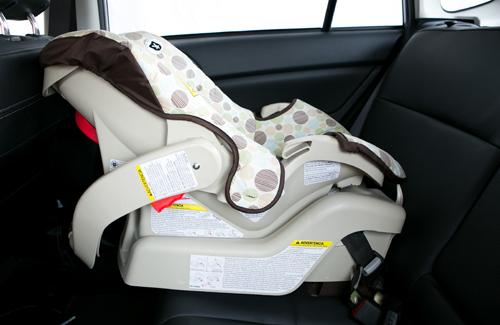 How many car seats fit in the second row? Two
Editor's note: For three car seats — infant-safety seat, convertible and booster seats — to fit in a car, our criterion is that a child sitting in the booster seat must be able to reach the seat belt buckle. Parents should also remember that they can use the Latch system or a seat belt to install a car seat.
Related
Research the 2013 Subaru XV Crosstrek
More Car Seat Checks on Cars.com
More Safety News on Cars.com