Dealership has Customer Arrested Over Pricing Mistake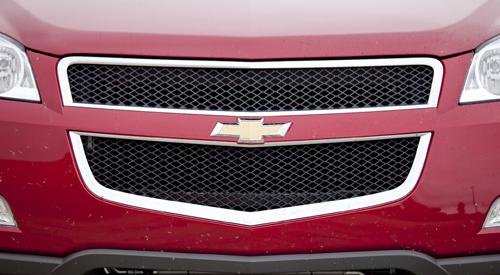 A Virginia-area Chevrolet dealer is in hot water after a having a customer arrested. A salesman's pricing mistake led to a deep discount for the customer, along with a pair of handcuffs for him and a lawsuit against the dealership.
Danny Sawyer traded his 2008 Saturn Vue for a black 2012 Chevrolet Traverse, but quickly changed his mind and returned to get a blue one instead. The $33,957.55 Traverse contract remained unchanged despite the switch.The story was first reported by the Virginia Pilot newspaper.
The dealership made a mistake, however, and the blue Traverse should have cost around $39,000. After repeatedly trying to contact Sawyer to get him to sign the more expensive contract, the dealership contacted police and had Sawyer arrested on theft charges.
Although the charges were eventually dropped and the dealership apologized, ABC News is reporting that Sawyer has filed a $2.2 million lawsuit. According to ABC News, Sawyer's lawsuit alleges malicious prosecution, slander, defamation, abuse of process, negligence and fraud.
Related
Chevy Dealer Errs in Sale Price, Has Customer Danny Sawyer Arrested for Theft (ABC News)
Research the Chevrolet Traverse
More Chevrolet News on Cars.com