Disguised Jeep Grand Cherokee Spotted in Chicago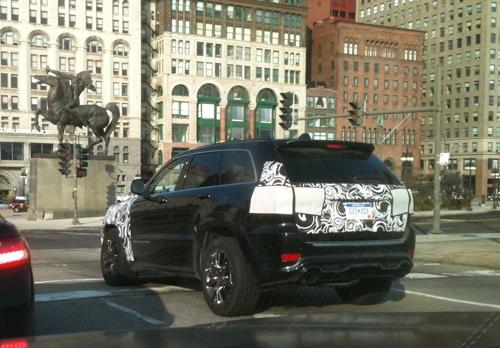 We've been surprised a few times when automakers have driven camouflaged cars undergoing testing by our offices in downtown Chicago. Generally, car companies go to great lengths to keep these secret cars as far away from automotive journalists as possible.
This morning, though, Jeep was keeping its distance by driving on Michigan Avenue, which is a few blocks from our office.
While stopped at a stoplight, one of our team members snapped this shot of a lightly camouflaged Jeep Grand Cherokee.
It features SRT wheels and exhaust, but our smartphone sniper said it didn't sound like an SRT when accelerating away from the stoplight.
Another editor posited that it might be a diesel or aluminum 392 V-8 under the hood.
All of us agreed that the Jeep might be undergoing some front- and rear-end alterations, especially to the lights. Maybe there will be more LED treatments in store for next year's Grand Cherokee.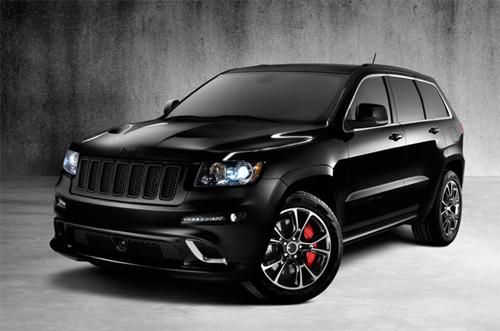 Or, it could just be the limited Vapor appearance packages we reported on in August. But with only 400 of these planned for production, we're not sure why anyone would test it on Chicago's rough roads.
Related
Research the 2013 Jeep Grand Cherokee
2013 Jeep Grand Cherokee: What's Changed
2012 Jeep Grand Cherokee SRT8: In the Wild