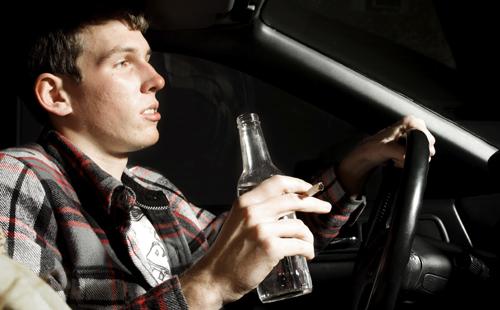 It turns out that teenagers have been listening to the warnings about the dangers of drinking and driving. According to the Center for Disease Control, teenage drinking and driving is on a major decline, falling by 54% during the past 20 years.
The agency's Youth Risk Behavior Surveys studied the drinking-and-driving habits of high-schoolers from 1991 to 2011 across the country. Early in the study, it found that 22% of all teens admitted to drinking and driving. By 2011, however, that number shrunk to 10%.
Students in 41 states were involved in the large study, with each state's sample size ranging from 1,147 to 13,201 teens. Each student voluntarily completed an anonymous questionnaire about alcohol use and drinking and driving.
Though the numbers are going down, it's still a problem. The CDC reports that in 2010, one out of five teens ages 16 to 19 who were involved in a fatal crash tested positive for alcohol, and 81% of those kids had a blood-alcohol level of .08 or higher. In 2011, 85% of students surveyed admitted to having engaged in binge drinking during the past 30 days.
The agency credits education and policy changes, like a nationwide legal drinking age of 21, for the drop in alcohol-related crash fatalities, but stresses the work isn't done. "Parents need to talk with their teen driver and share their values that drinking and driving is not acceptable, establish rules for when they drive and make sure they truly understand the consequences of underage drinking and drinking and driving," it said in a statement.
Related
Top 20 Cities with the Most Drunken Drivers
Texting Could Be More Dangerous Than Drunken Driving
More Safety News on Cars.com